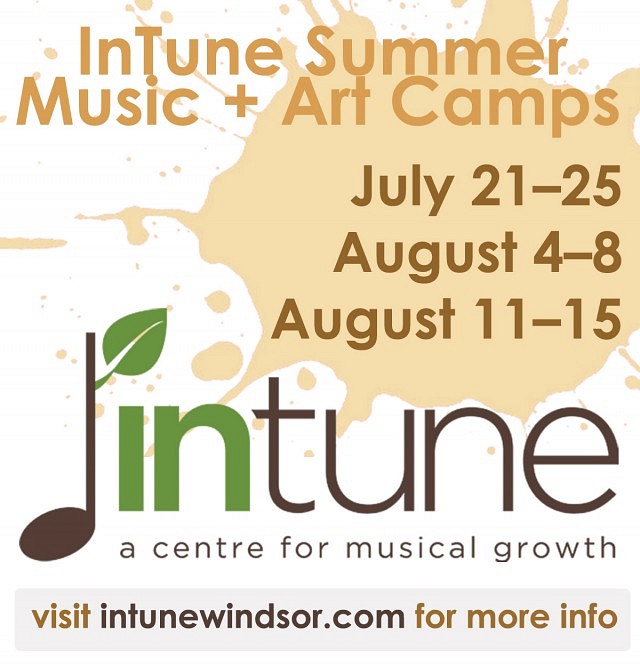 Get creative this summer with music and art at InTune Windsor! We are thrilled to be running week-long music and art programs this July and August. The programs are led by musical genius and InTune owner/operator Joanna Shultz (BMT) and the crafty jane-of-all-trades Rachael Watson (BFA)—life-long best friends and creative collaborators! We will explore various approaches to the theme of the week, providing ample opportunities to be creative and expressive through music-making and craft-making in a fun, supportive environment. Each day a new musical activity and a new art project will be taught and explored, developing various creative skills.
Camp 3: "At the Beach" August 11–15 | Ages 4–6
HALF DAYS (9:30am–Noon)
$100
The summery beach setting is our inspiration for this week. We'll learn about, create music and make crafts based on the sun, waves, birds and underwater creatures that you'd find at the beach!
Registration begins May 15. Visit intunewindsor.com/art-music-camps/ for more info.
Contact: [email protected]
Location
InTune Windsor
1971 Ottawa Street
Windsor, Ontario