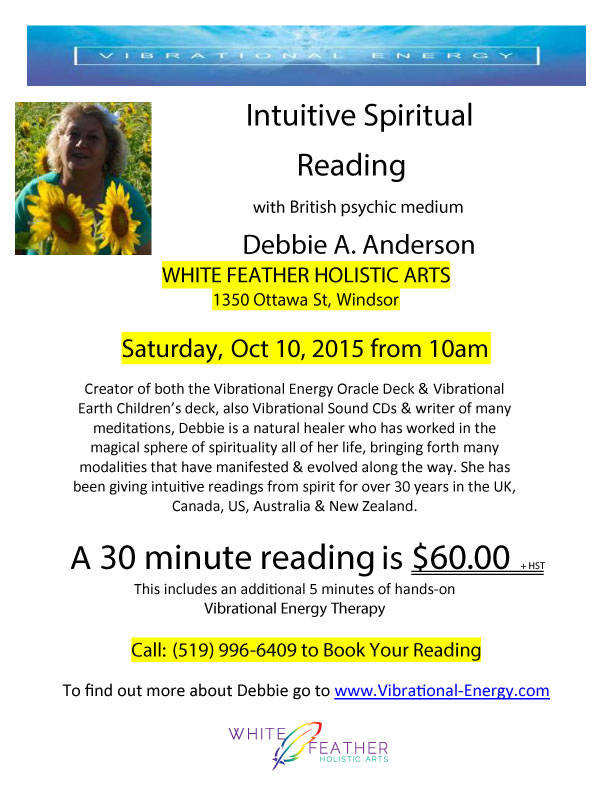 Intuitive Readings with Debbie A. Anderson
Creator of both the Vibrational Energy Oracle Deck and Vibrational Earth Children's Deck, also Vibrational Sounds CDs, and writer of many meditations, Debbie is a natural healer who has worked in the magical sphere of spirituality all of her life, bringing forth many modalities that have manifested and evolved along the way. She has been giving intuitive readings from Spirit for over 30 years in the UK, Canada, the United States, Australia, and New Zealand.
Saturday October 10th
10 am – 6 pm
White Feather Holistic Arts
1350 Ottawa St
cost : $ 60+hst for a half hour reading
This includes an additional 5 minutes of hands-on Vibrational Energy Therapy.
Please contact us by phone or email to book an appointment.
519 – 996 – 6409
[email protected]
Location
White Feather Holistic Arts
1350 Ottawa Street
Windsor, Ontario