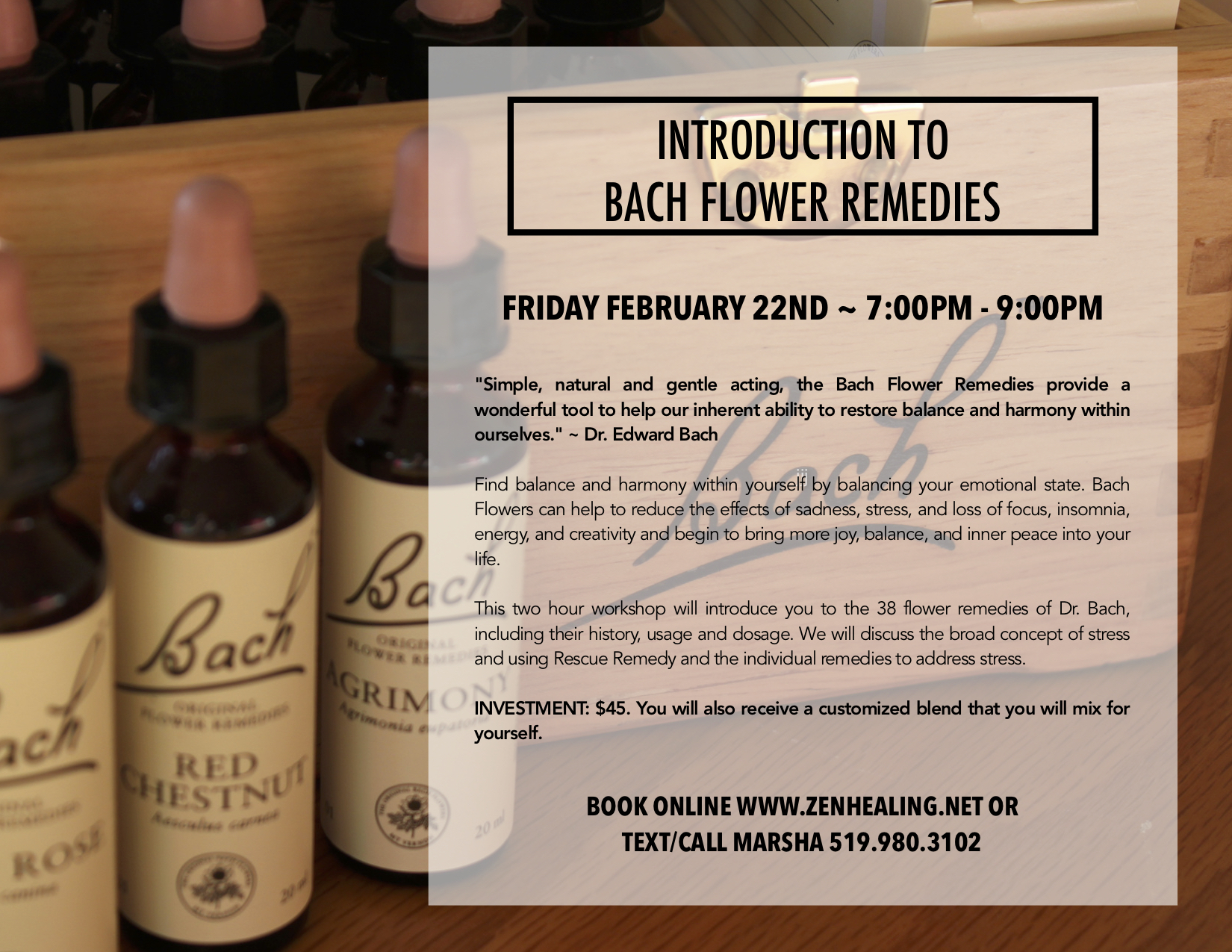 "Simple, natural and gentle acting, the Bach Flower Remedies provide a wonderful tool to help our inherent ability to restore balance and harmony within ourselves." ~ Dr. Edward Bach
Find balance and harmony within yourself by balancing your emotional state. Bach Flowers can help to reduce the effects of sadness, stress, and loss of focus, insomnia, energy, and creativity and begin to bring more joy, balance, and inner peace into your life.
This two hour workshop will introduce you to the 38 flower remedies of Dr. Bach, including their history, usage and dosage. We will discuss the broad concept of stress and using Rescue Remedy and the individual remedies to address stress.
INVESTMENT: $45. You will also receive a customized blend that you will mix for yourself.
Book Online or Text/Call Marsha 519.980.3102
Located inside Cave of the Heart
Location
ZEN HEALING
5957 Wyandotte Street East
Windsor, Ontario