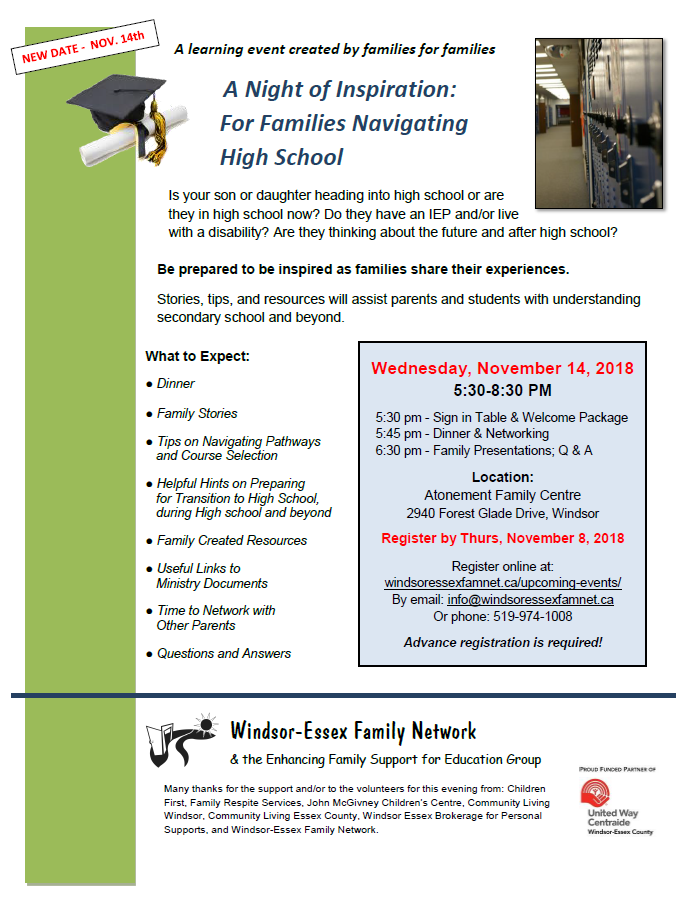 High school and post-secondary can get overwhelming, hear from families living with disabilities who've been there.
Does your student live with a disability? And is he or she heading into high school or in high school now? Come out and listen to families from Windsor-Essex share their stories, and pick up some tips and resources to help you with the process.
Join us Wednesday, November 14, 2018 from 5:30 to 8:30 PM for a free learning event. Location: Atonement Family Centre, 2940 Forest Glade Drive, Windsor. To register, go to the Windsor-Essex Family Network website's Upcoming Events page at windsoressexfamnet.ca/upcoming-events or email us at [email protected] Register by November 8th to reserve your spot.
Location
Atonement Family Centre
2940 Forest Glade Drive
Windsor, Ontario