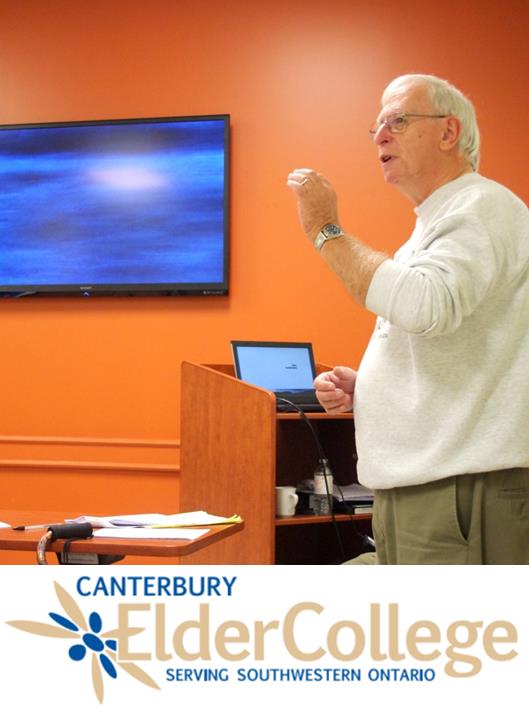 We will have the opportunity to view behind-the-mic details of putting a news story together. Where and how ideas are generated and how they are turned into actual reported news items. There are various formats stories can be presented. Whether short, longer – for current affairs items, or even documentaries, each has its own place in Radio Broadcasting.
The course will be held over two sessions (days):
#1: What is news? Where do story ideas come from? We will see a typical broadcast day: developing stories, writing presenting and performing them.
#2: Today we will examine a press release, then write it as a news story employing the techniques we've been discussing.
Instructor: Herb Colling
Herb Colling has written several books about local history, including Pioneering The Auto Age,(written with Carl Morgan); 99 Days: The Ford Strike in Windsor, 1945; Turning Points, The Detroit Riot in 1967;and his latest book Grist for the Mill. Retired from CBC Radio, Colling also wrote and produced a CD for the 50thanniversary of CBC Radio in Windsor. He has received several awards for his work, and is now a freelance writer.
Canterbury ElderCollege provides learning opportunities for older adults (55+) who wish to enrich their lifestyle through active involvement, education and contribute to the social and cultural development of their communities.
Where: Life After Fifty (Formerly Centre for Seniors) (635 McEwan Ave., Windsor, ON)
When: April 3 & 10, 10:00am-12:00pm
Course Fees: $25 + HST = $28.25
To register, or for further details, please visit Canterbury ElderCollege's website: http://www1.uwindsor.ca/canterbury/eldercollege or call us at 519-253-3000 x 4944
Location
Life After Fifty (Formerly Centres For Seniors)
635 McEwan Avenue
Windsor, Ontario