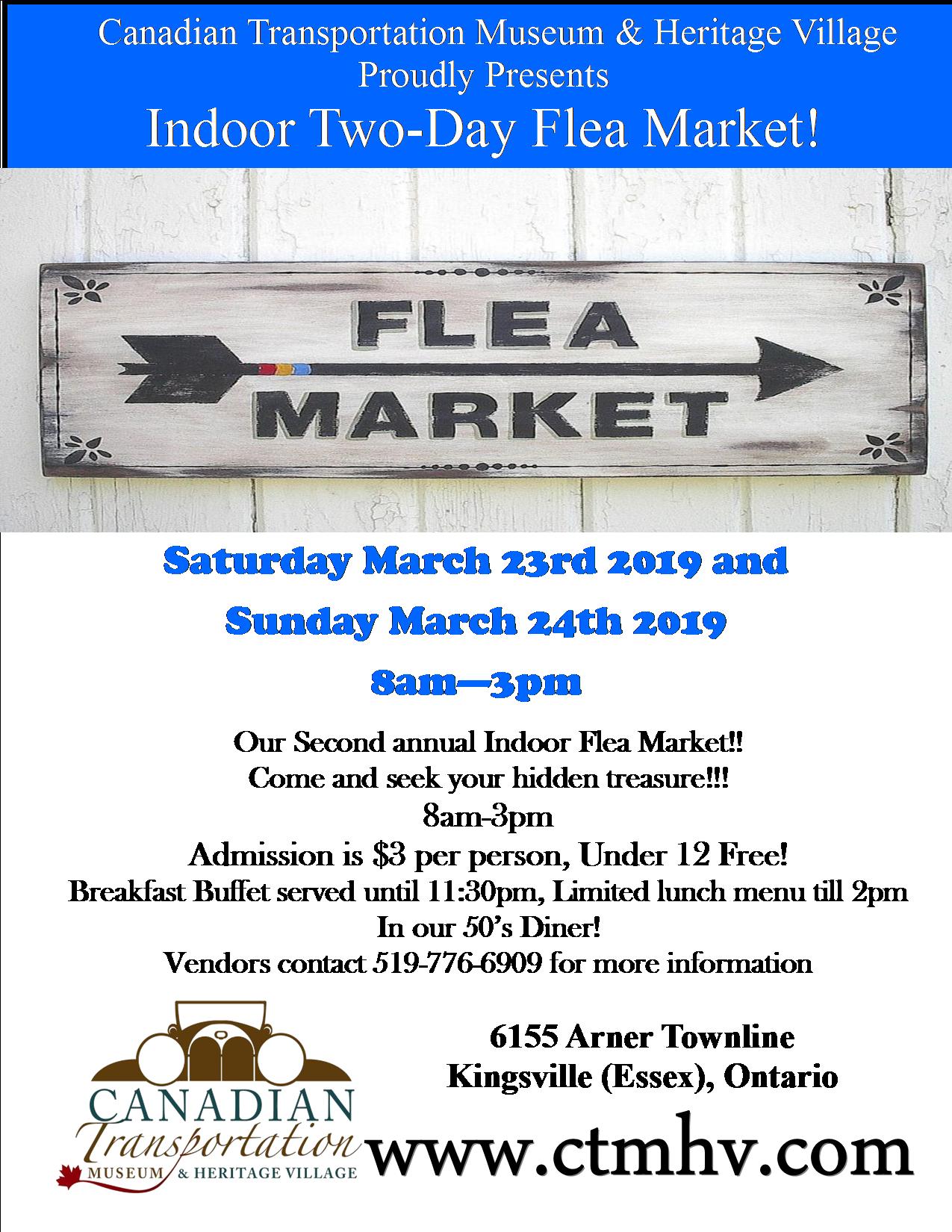 Come out and join the Canadian Transportation Museum & Heritage Village for the 2nd Annual Indoor Flea Market.
Saturday March 23rd from 8:00 a.m. – 3:00 p.m. & Sunday March 24th from 8:00 a.m. – 3:00 p.m.
Price of admission is $3.00 per adult with children 12 and under free.
50's Diner will be open from 8:00 a.m – 2:00 p.m. serving meals and refreshments.
With over 65 tables of vendors to browse, there will be something for everyone. Please call the office at 519-776-6909 for more information.
Location
Canadian Transportation Museum & Heritage Village
6155 Arner Townline
Kingsville, Ontario