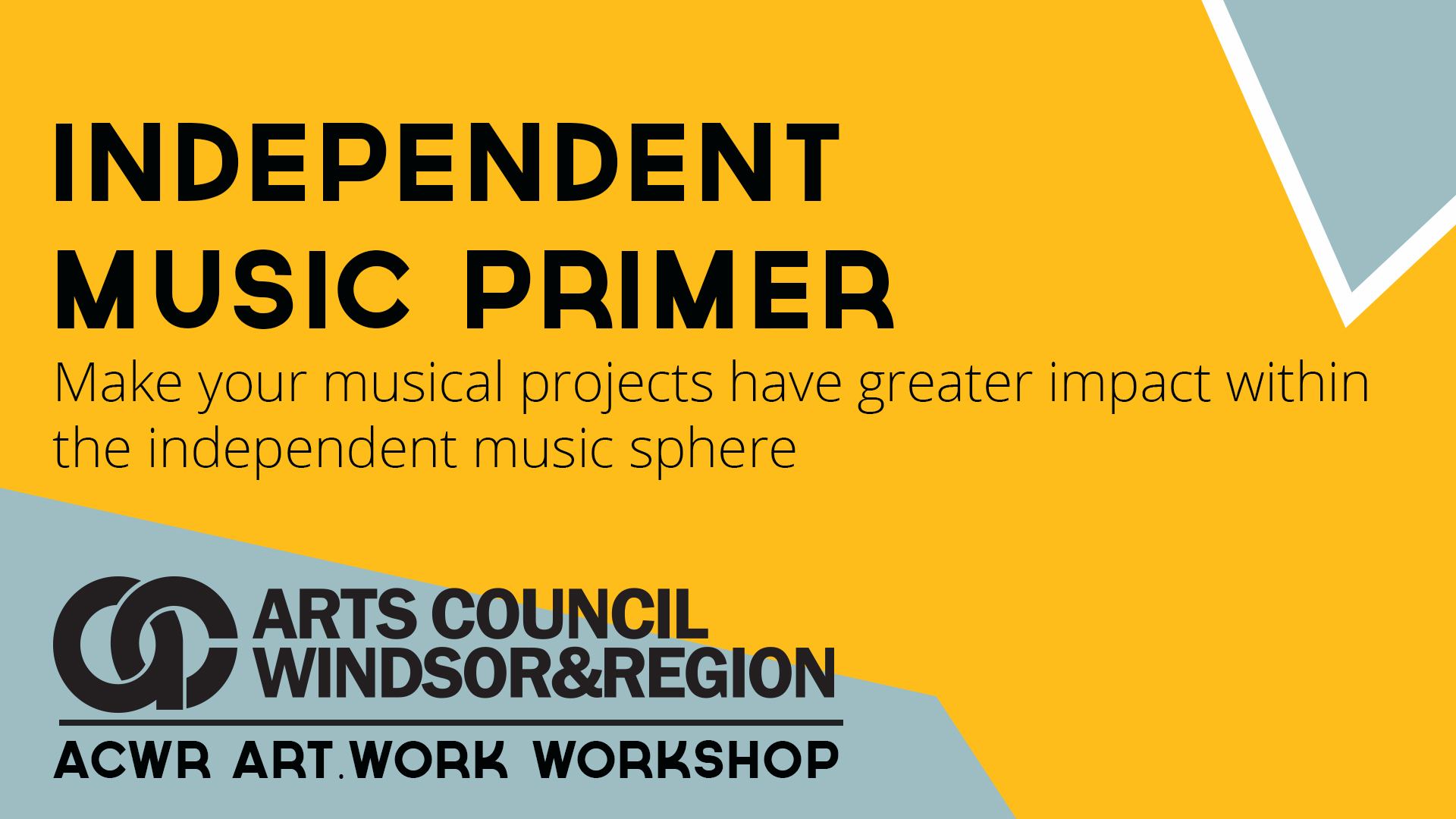 ACWR Art.WORK professional development workshops support artists in building skill sets to further their creative careers.
Workshops are $10 for ACWR members and $15 for non-members, and $20 for membership + workshop
October 18th, 2017 – Independent Music Primer
Join the Arts Council Windsor & Region and Murad Erzinclioglu for our Art.WORK Workshop: Independent Music Primer. The workshop will involve a multi-faceted look at how to make your musical projects have greater impact within the independent music sphere. Topics covered include: running your own radio campaign, leveraging social media, your music as a business, international strategies for visas, and promotion, creating one-sheets and press copies, developing perspectives and strategies to create realistic goals and funding opportunities available for independent musicians.
Murad will walk participants through creating a press kit, step-by-step, as well as give time for open discussion and Q&A.
Location
Arts Council Windsor & Region - Artspeak Gallery
1942 Wyandotte St E
Windsor, Ontario