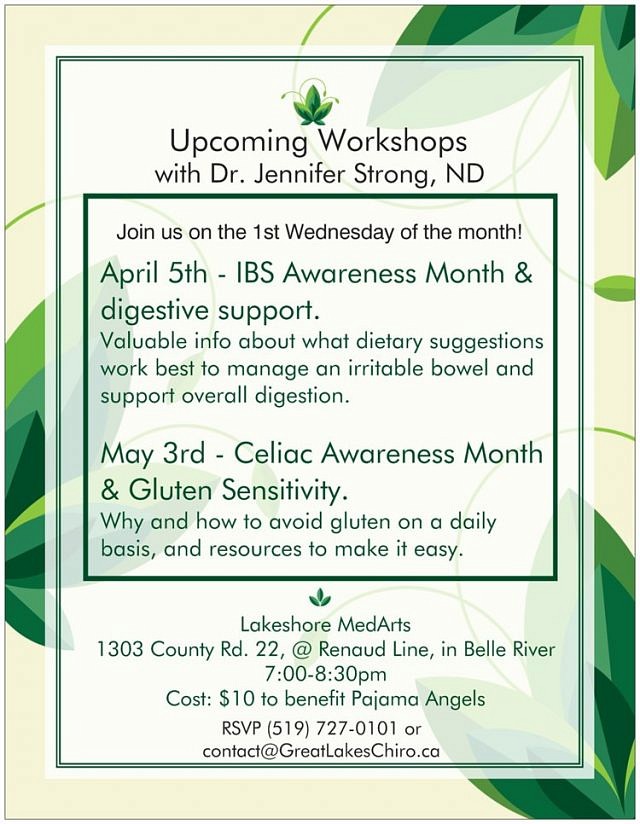 Wednesday April 5th, 7:00-8:30pm – Naturopathic support for IBS and digestive disorders.
Learn valuable info about what dietary suggestions work best to manage an irritable bowel and support overall digestion. Dr. Jennifer Strong ND will lead the discussion on natural ways to benefit from eating a whole-foods diet, with specific tips to manage common digestive concerns.
Proceeds benefit Pajama Angels, a local charity.
Location
Lakeshore Med Arts
1303 County Road 22
Lakeshore, Ontario