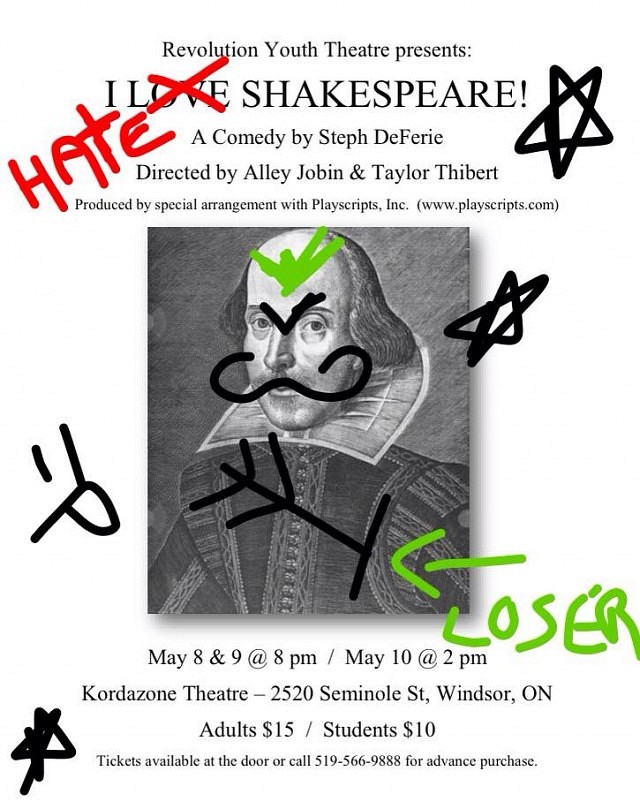 Revolution Youth Theatre proudly presents…I HATE SHAKESPEARE!
May 8, 9 and 10 at Kordazone Theatre.
We hate Shakespeare! At least that's what the audience thinks until they get a rip-roaring rundown of Shakespeare's classics. With zombies, talking cows, and an appearance by Jerry Springer, I Hate Shakespeare! is a hilarious and fast-paced introduction to Shakespeare — with a modern twist. Plus, someone gets a pie in the face.
Written by Steph DeFerie and performed with special permission by Playscripts.com.
Location
Kordazone Theatre
2520 Seminole Ave
Windsor, Ontario