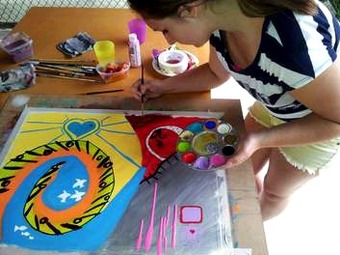 I ❤ Art
For girls 13-17 years old
Date/Time: Thursdays from 6:30-8:30pm on July 9th-23rd 2015
Cost: $75.00/person (includes HST and all art supplies)
An empowering, fun and sacred circle for creative self-expression, healing and learning.
Focus on:
Nurturing creativity and creative self-expression.
Creating a circle in creative connection and friendship.
Building artistic skills and confidence.
Offering an open space as an outlet for expression towards healing and happiness.
Providing free exploration of artistic media.
Supporting as the group works on individual projects, as well as collaborative art projects in a positive, non-judgmental, encouraging environment.
For more information or to register contact: Danah Beaulieu at 519-977-1829 OR Carla at [email protected] (Administrative Assistant)
Location
Art InDeed Studio
1267 Victoria Avenue
Windsor, Ontario