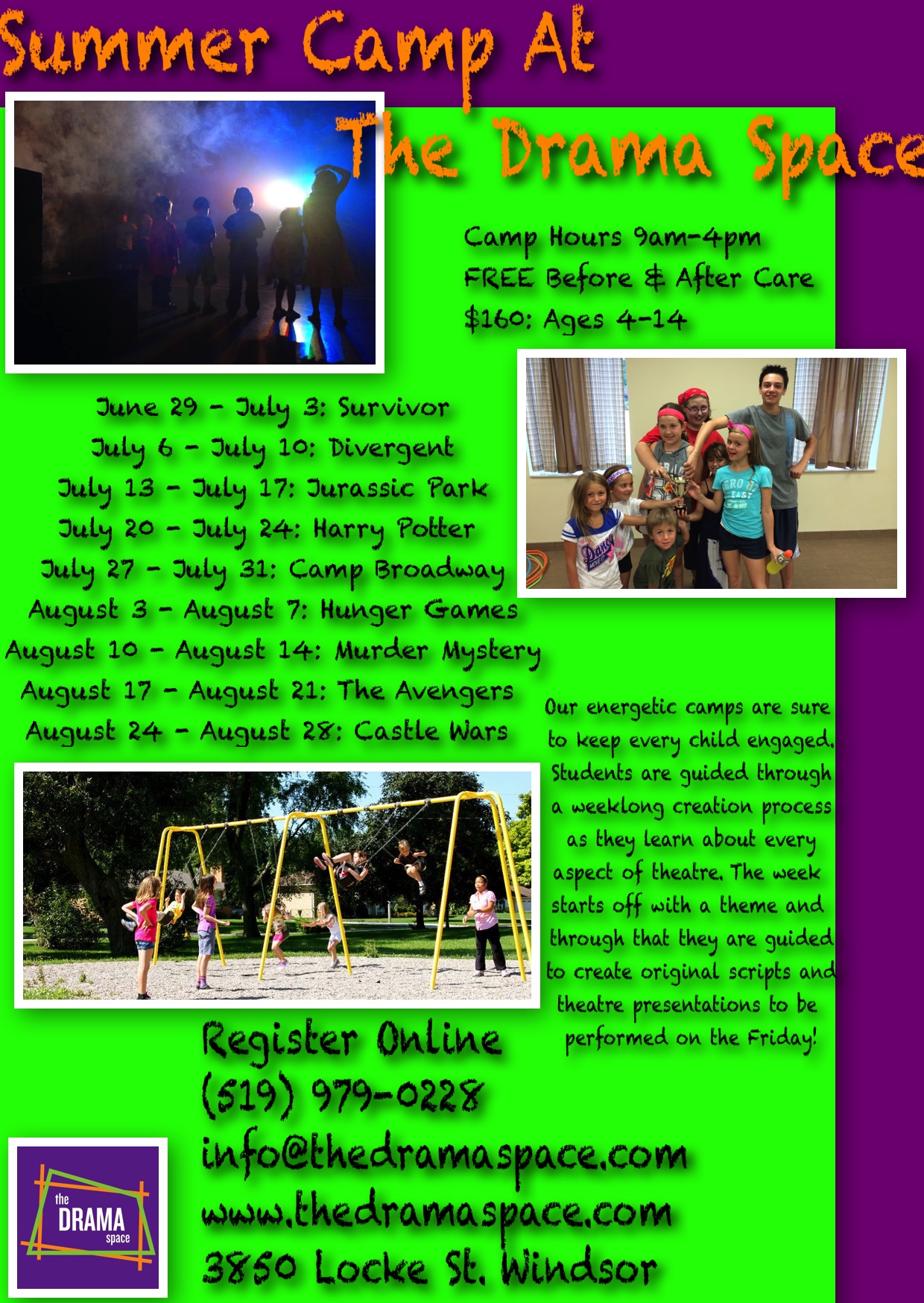 Camp Hours: Monday through Friday 9am – 4pm
FREE before & after care
$160.00 for ages 4-14
Thursday field trip (included)
Cooperative teamwork is the motto of these Hunger Games! The Hunger Games of Panam are no more! In their place the Distracts have risen up and now cooperate with one another in harmony and peace. Though the Hunger Games are no more, to this day we still celebrate the games by competing in an Olympic style event! District against District will compete in relays, obstacle courses, interviews, water games and archery.
Location
The Drama Space
301 Croft Drive
Lakeshore, Ontario