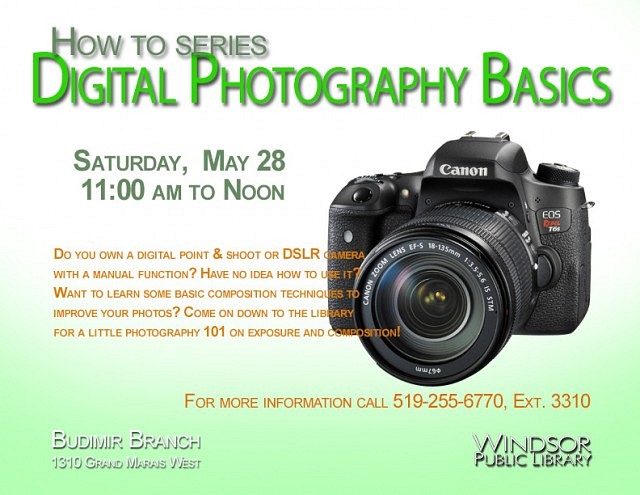 Join us for another exciting workshop in our 'How-To' Series!
Do you own a digital point & shoot or DSLR camera with a manual function? Have no idea how to use it? Want to learn some basic composition techniques to improve your photos? Come on down to Budimir library May 28th at 11am for a little photography 101 on exposure and composition!
All are welcome. Please pre-register as space is limited.
519-255-6770, ext.3310
Location
Windsor Public Library - Budimir Branch
1310 Grand Marais Road West
Windsor, Ontario