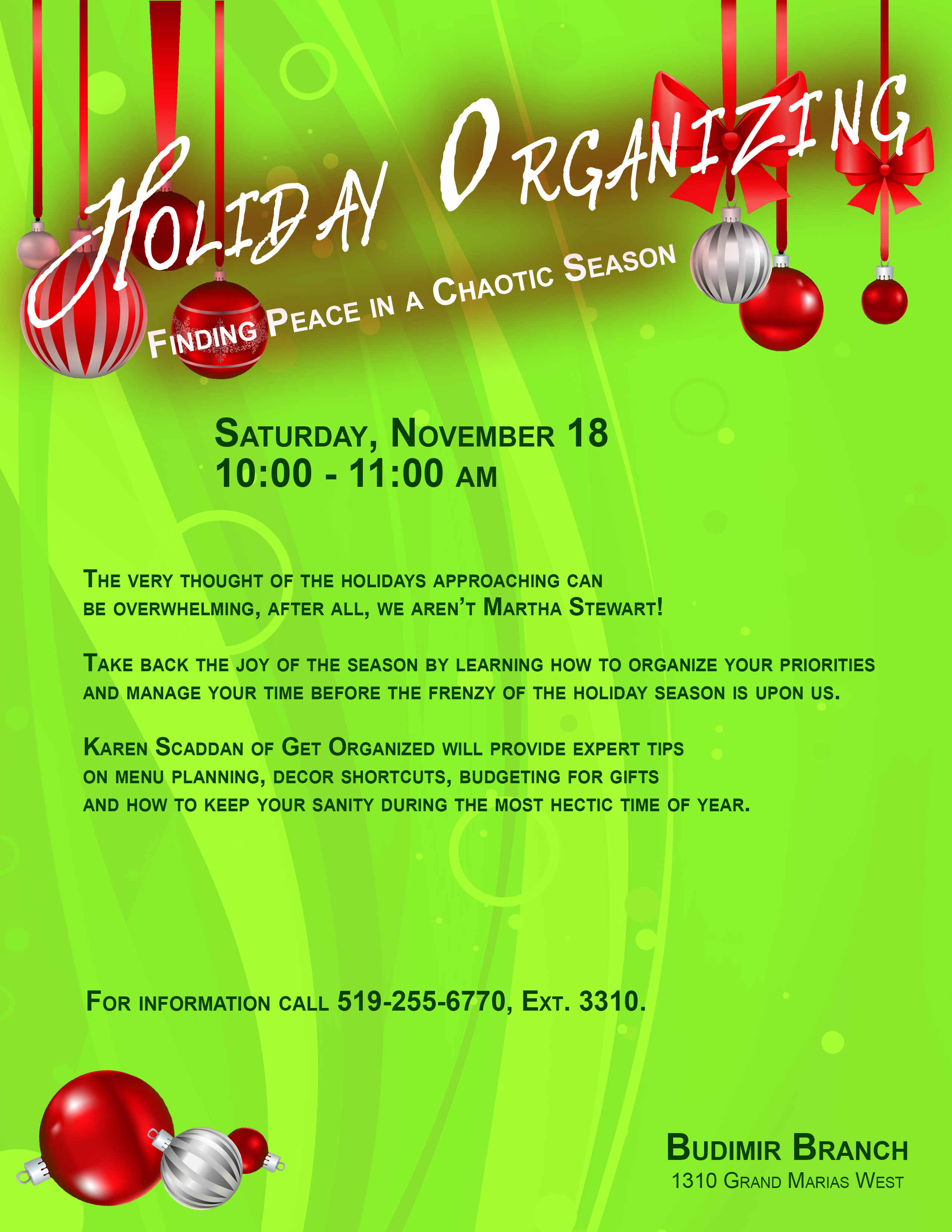 This month's 'How-To' workshop from Windsor Public Library focuses on getting you organized for the holiday season! The very thought of the holidays approaching can be overwhelming, after all, we aren't Martha Stewart! Take back the joy of the season by learning how to organize your priorities and manage your time before the frenzy of the holiday season is upon us.
Karen Scaddan of Get Organized will provide expert tips on menu planning, decor shortcuts, budgeting for gifts and how to keep your sanity during the most hectic time of year.
Please call to reserve your spot today
– 519-255-6770. ext.3310
Location
Windsor Public Library - Budimir Branch
1310 Grand Marais Rd W.
Windsor, Ontario