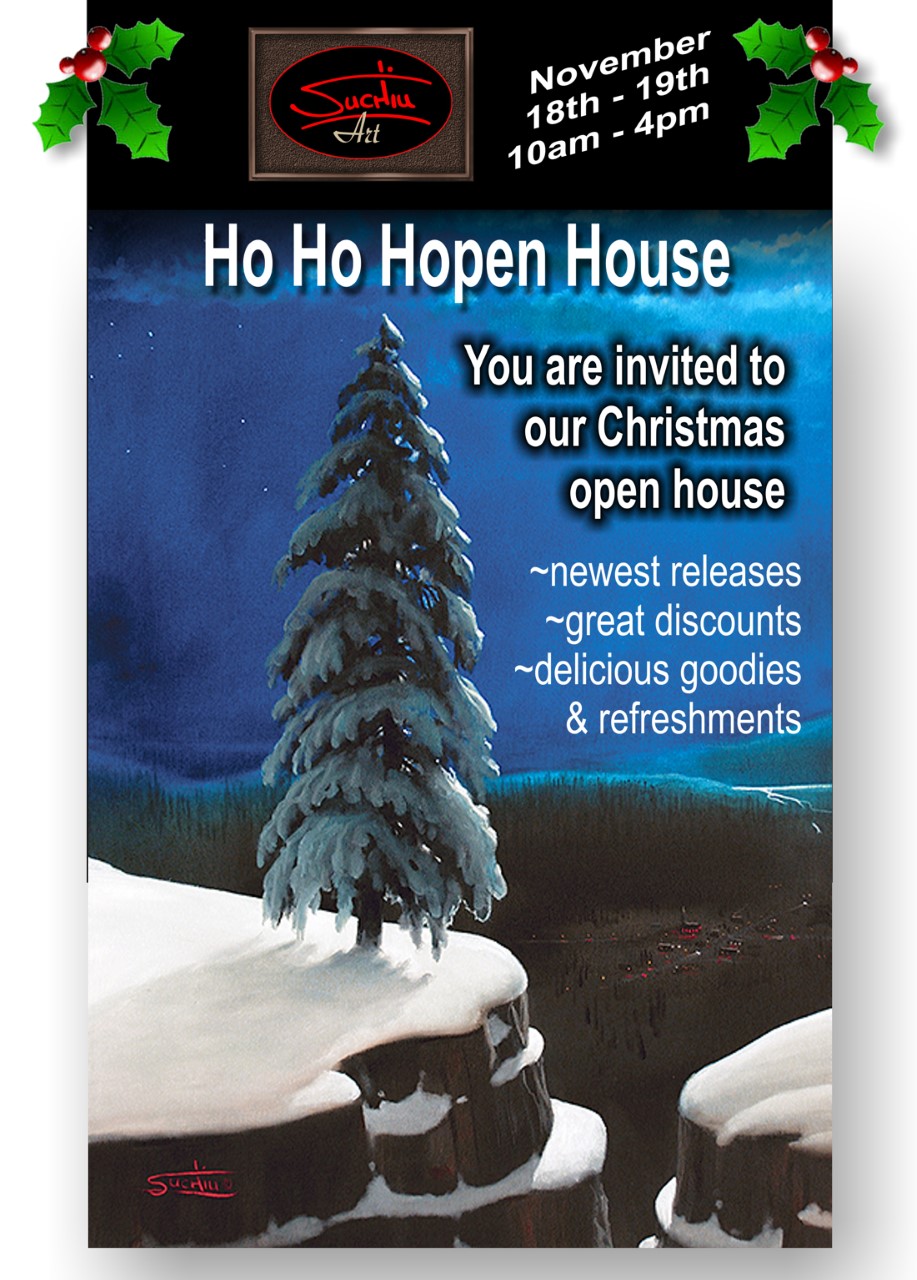 Come on out and enjoy some Christmas cheer with Ron and Colleen Suchiu on November 18th &19th 2017 from 10am -4pm both days.
Enjoy some delicious homemade backed goods and refreshments as you wander though the gallery.
Witness the unveiling of some of Ron's newest art pieces and chat with Ron about some of the many up and coming projects that are sure to grab your interest.
You will get a chance to see some of the many original in the gallery along with the original "Canada 150th" painting that was featured on CBC's The National.
So don't forget to drop on by and see some fantastic art and enjoy some Christmas Cheer.
Location
Suchiu Art & Framing
143 Keown Street
Essex, Ontario