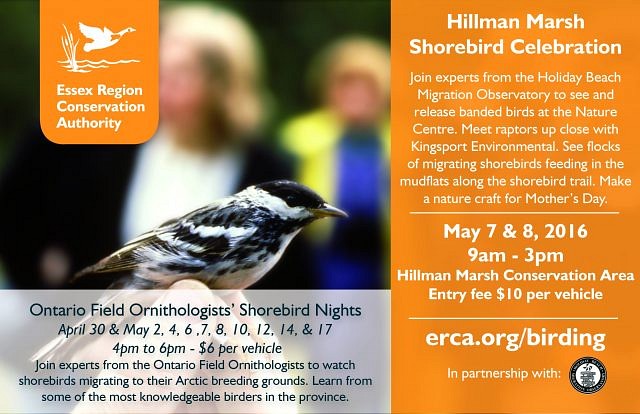 Celebrate the spring migration at Hillman Marsh!
Join experts from the Holiday Beach Migration Observatory to see and release banded birds at the Nature Centre. Get up close and personal with the raptors of Kingsport Environmental. See flocks of migrating shorebirds feeding in the mudflats along the shorebird trail. Make a nature craft for Mother's Day.
Free educational programs throughout the day. Learn birding basics from experts. Take in a flatbird hike for families or learn from professional photographers on the nature trail.
Something for everyone at this awesome spring event.
Full program at www.erca.org/birding
Location
Hillman Marsh Conservation Area
1826 Mersea Road 2
Leamington, Ontario