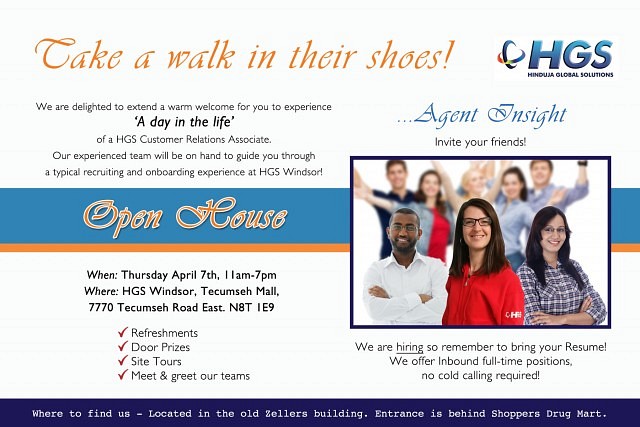 We are delighted to extend a warm welcome for you to experience 'A day in the life' of a HGS Customer Relations Associate.
Our experienced team will be on hand to guide you through a typical recruiting and onboarding experience at HGS Windsor!
– Refreshments
– Door Prizes
– Site Tours
– Meet & greet our teams
When: Thursday April 7th, 11am-7pm
Where: HGS Windsor, Tecumseh Mall,
7770 Tecumseh Road East. N8T 1E9
We are hiring so remember to bring your Resume!
We offer Inbound full-time positions – no cold calling required!
Location
Tecumseh Mall
7770 Tecumseh Road East
Windsor, Ontario