Date
Saturday February 22nd, 2020
Time
10:00am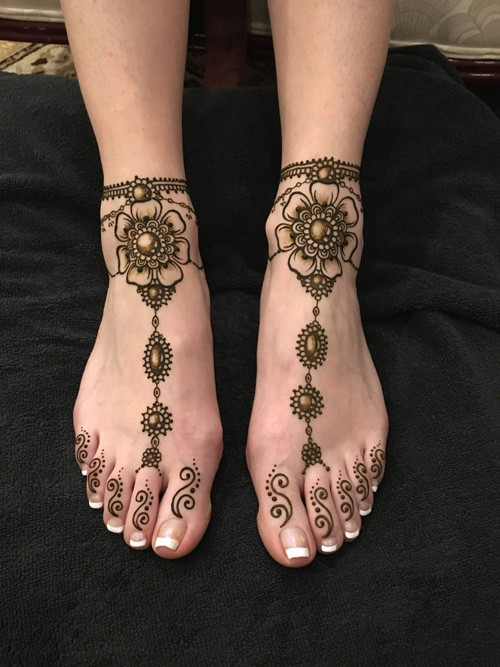 Sarah will be back in town sharing her beautiful henna work with your body.
Sarah can decorate you, or your drum – drum henna is permanent. Body henna
lasts for 1- 2 weeks depending on where you have it and how much you scrub it.
Sarah uses 100% natural henna, with no dyes or chemicals – it is very safe for the skin.
Saturday, February 22nd
10 : 00 am – 5:00 pm
White Feather Holistic Arts
1350 Ottawa Street
cost : approx $1 per minute
She is very fast and tattoos can cost anywhere from $1 and up
Please call to book an appointment. Drop ins will be welcome,
but called in appointments will be honoured first.
519 – 996 – 6409
[email protected]