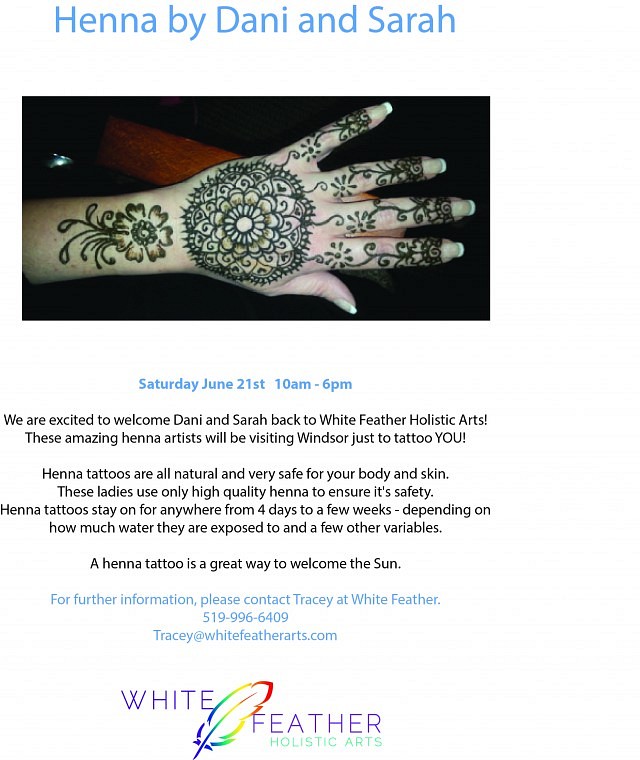 We are excited to welcome Dani and Sarah back to White Feather Holistic Arts. These amazing henna artists will be visiting Windsor just to decorate ~YOU~!
Henna tattoos are temporary, all natural and very safe for your body and skin. These ladies use only high quality henna to ensure its safety. Henna tattoos stay on for anywhere from 4 days to a few weeks – depending on how much water they're exposed to and a few other variables.
Henna tattoos are a great way to welcome the SUN!
For more information, please contact Tracey at White Feather.
519-996-6409
[email protected]
LIKE us on Facebook!
Location
White Feather Holistic Arts
1350 Ottawa Street
Windsor, Ontario