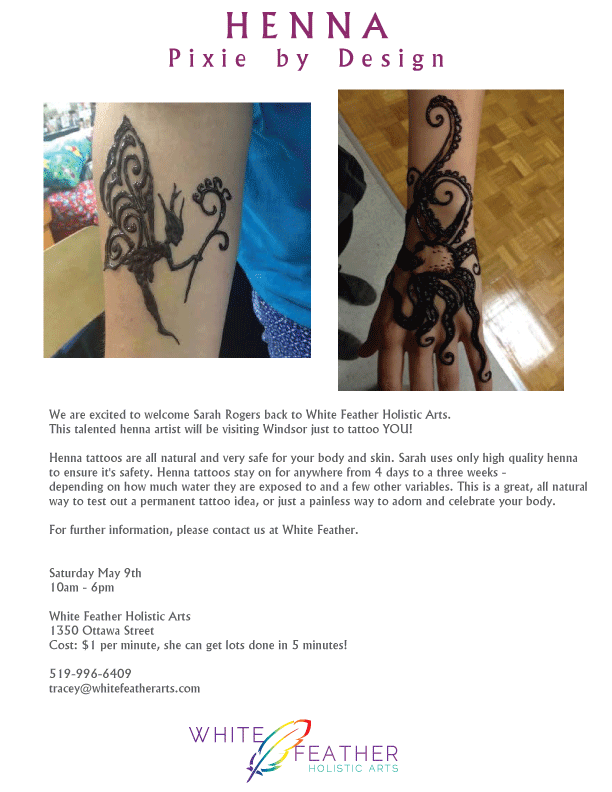 We are excited to welcome Sarah Rogers back to White Feather Holistic Arts. This talented henna artist will be visiting Windsor just to tattoo YOU!
Henna tattoos are all natural and very safe for your body and skin. Sarah uses only high quality henna to ensure it's safety. Henna tattoos stay on for anywhere from 4 days to a three weeks – depending on how much water they are exposed to and a few other variables. This is a great, all natural way to test out a permanent tattoo idea, or just a painless way to adorn and celebrate your body.
Saturday May 9th
10am – 6pm
White Feather Holistic Arts
1350 Ottawa Street
Cost: $1 per minute, she can get lots done in 5 minutes!
519-996-6409
[email protected]
Location
White Feather Holistic Arts
1350 Ottawa Street
Windsor, Ontario