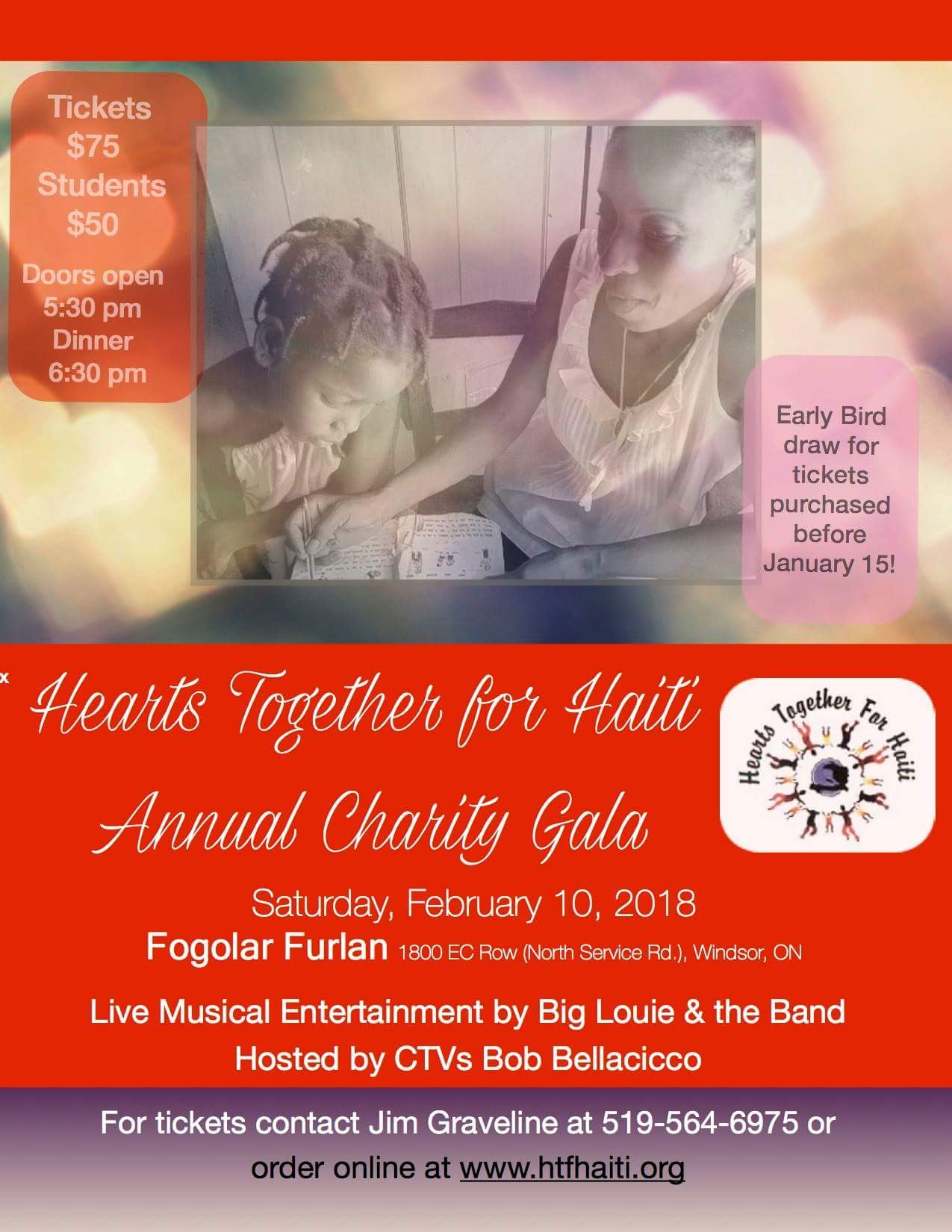 Hearts Together For Haiti invites you to their Annual Charity Gala on Saturday, February 10th, 2018.
This fantastic event includes dinner and dancing at the Fogolar Furlan, live music by Big Louie & the Band, a silent auction, raffles, Haitian dancing and much more.
Proceeds help improve the daily living conditions in Haiti especially for children.
For tickets please visit www.htfhaiti.org or call Jim at 519-564-6975.
Location
Fogolar Furlan
1800 North Service Road
Windsor, Ontario