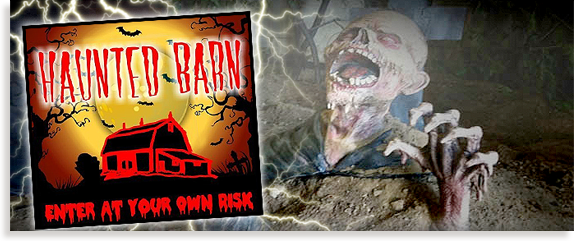 Ghoulishly good fun, our haunted barn is always a crowd-pleaser. Ticket sales start at 6 p.m. in the Kountry Kitchen. Other things to know include:
•Starts Friday October 10th at dusk, then every Friday/Saturday from dusk until 10pm.
•Runs rain or shine
•Recommended age is 12 & up (Parental Discretion Advised)
•Tickets are $10 for the Haunted Barn and $7 for the Corn Maze
•If you decide to exit before it is done, notify one of the performers and you will be escorted out. Sorry no refunds.
WARNING: The Night Haunting Is Too Intense For Young Children. Parental Discretion Is Advised.
Location
Thiessen Orchards
400 Talbot Road East
Leamington, Ontario