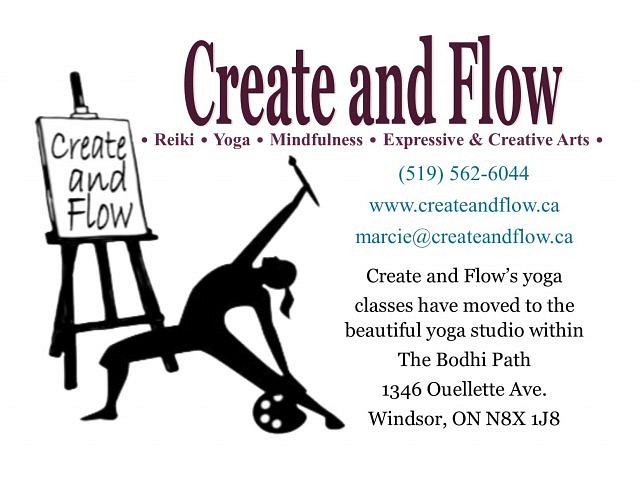 Create and Flow is now offering yoga classes within The Bodhi Path. Located at 1346 Ouellette Ave. Windsor ON.
Hatha & Meditation
$18 for each individual class
or $70 for 4 classes
5:45-7:00pm Wednesday July 5, 12, 19, 26
5:45-7:00pm Wednesday August 2, 9, 16, 23
Marcie teaches gentle movements, flowing from one posture to the next. No previous yoga or meditation required. Yoga helps to prepare the body for meditation and rest. Marcie will teach basic meditation techniques each week as you develop your mindfulness skills. Yoga is approximately 1 hour, followed by a 15-20 minute meditation.
Please bring a yoga mat. If you do not have a mat, one will be provided for you.
Interested in trying different styles of yoga this summer? Purchase a 10 class pass for $140 to be used during the months of July and August. Visit our website www.createandflow.ca for more information about our classes and schedules.
Call Marcie (519) 562-6044 or email [email protected] to register.
Location
The Bodhi Path
1346 Ouellette Ave.
Windsor, Ontario