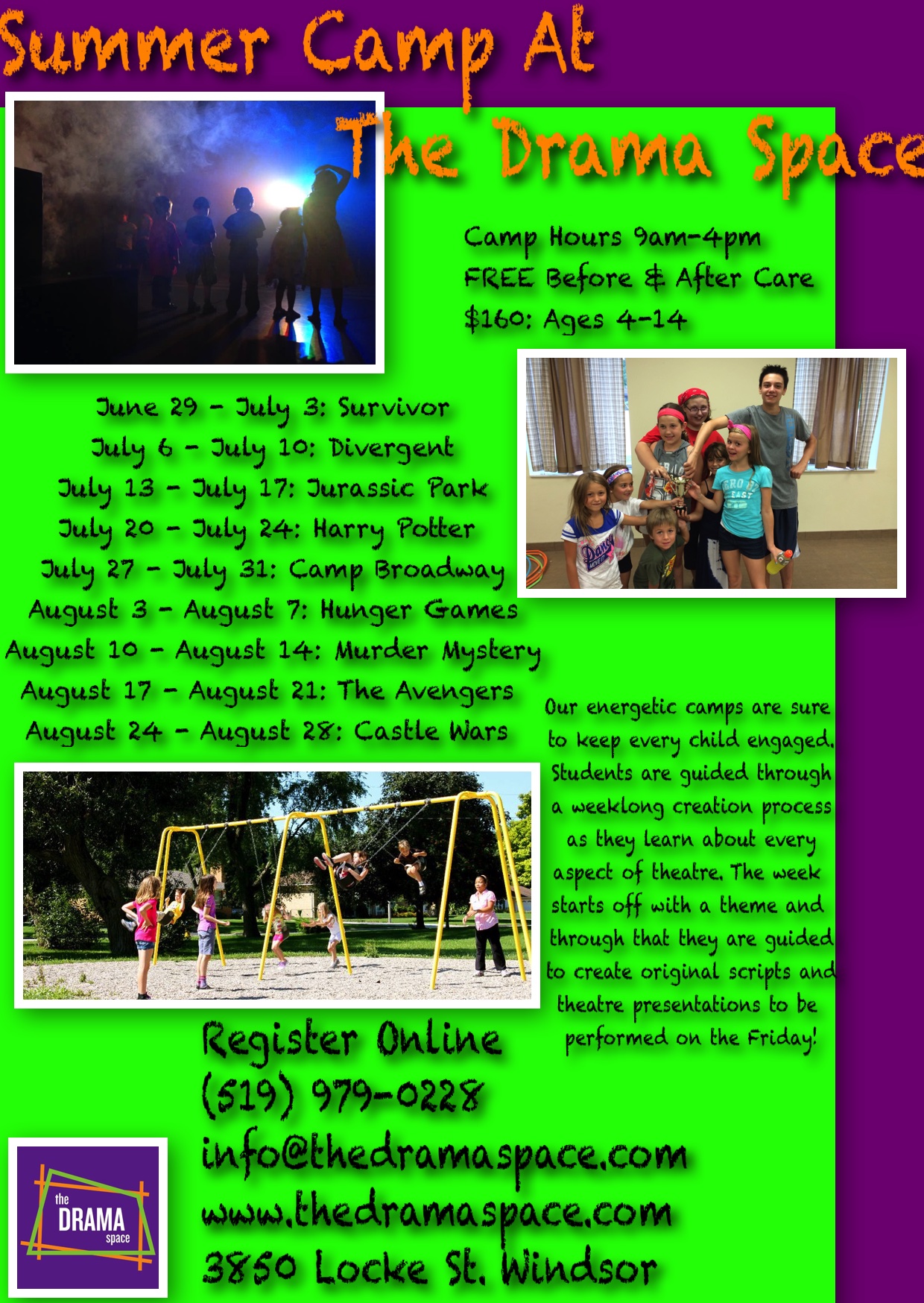 Camp Hours: Monday through Friday 9am – 4pm
FREE before & after care
$160.00 for ages 4-14
Thursday field trip (included)
Welcome to Hogwarts! Here you will create your own wand, uniforms and potions and will embark upon a journey to help Harry Potter save the day. Campers will go through actual Hogwarts classes, from potions, care of magical creatures and even transformation! Don't forget to dust off your Thunderbolt Broomstick and learn to fly as we play Quidditch!
Location
The Drama Space
301 Croft Drive
Lakeshore, Ontario