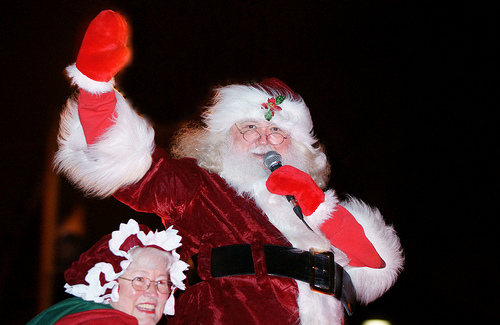 Join the Harrow Kinsmen for the 8th annual Harrow Santa Claus Parade on Friday, November 30, 2018.
All are welcome to the Kids' Christmas Party immediately following the parade. Bring your camera because Santa will make a special appearance at the Harrow and Colchester South Lions Club (206 McAffee)
The parade starts at 7pm.
Parade Route: Country Depot right on Walker Road, left on Centre Street, right on Walnut Street, Right on King Street, left on Victoria Street, left on Wellington Street. Ends at Harrow and Colchester South Community Centre
The annual Harrow Santa Claus Parade is a treat for young and old.
Location
Harrow
Harrow, Ontario