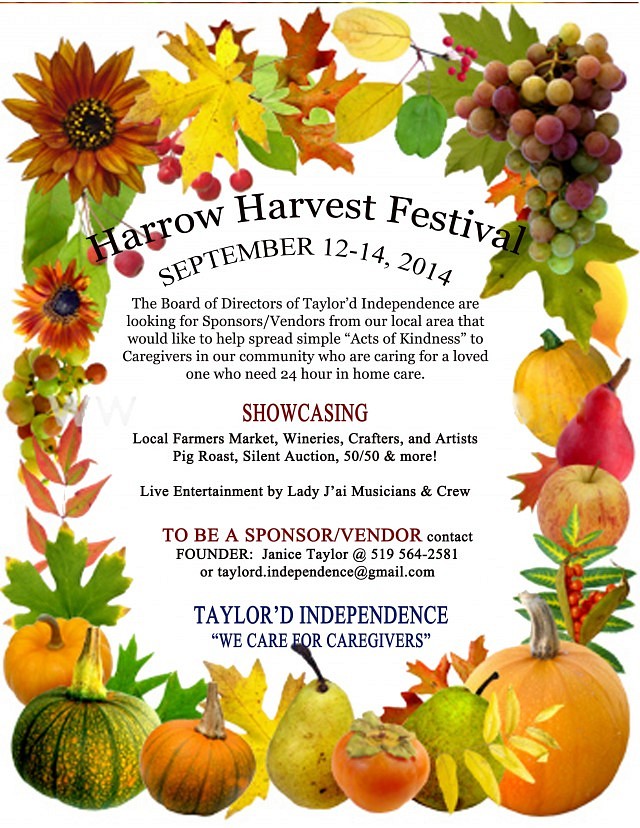 Taylor'd Independence will be taking up a popular corner in Harrow from September 12-14, 2014. We will be showcasing local farmers, wineries, vendors and local musicians and singer/song writers.
There will also be daily 50/50 draws, silent auction and a pig roast.
We are in need for sponsors to help support our event.
All proceeds will go towards local caregivers in our community that are taking care of a loved one in their home. Please check out out Facebook page at
Taylor'd Independence for more information.
Location
Shooter's Raodhouse in Harrow, Country Depot and Danielle's Ice-cream
Corner of Walker/Queen Street and Sinasac Street
Harrow, Ontario