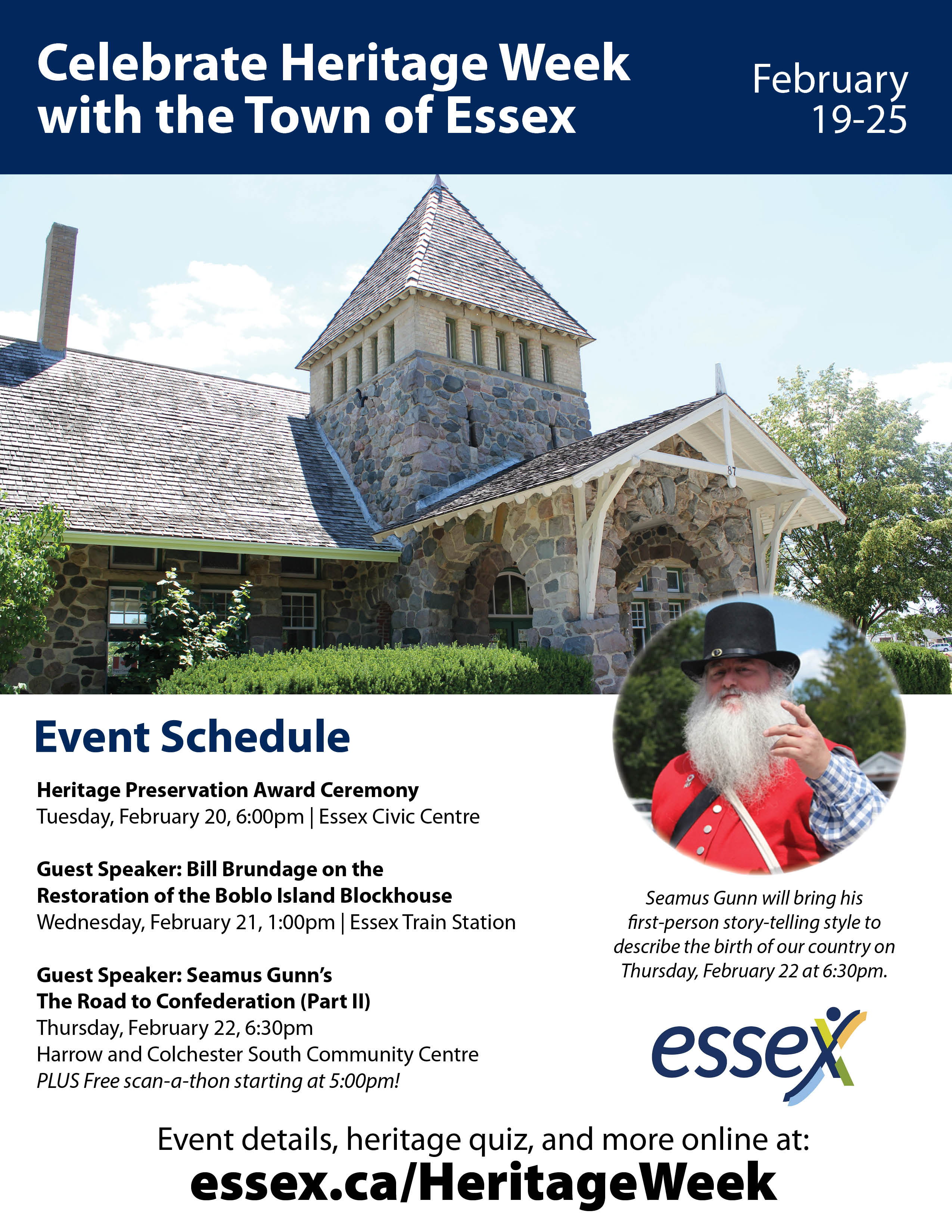 The first 30 years of Confederation would test the new Dominion in ways never imagined.
It would begin with a political assassination, and continue with western rebellions and the expansion of the country. New provinces would join the family, a national police force and a national railway would quickly follow, leading soon after to a gold rush and our first foreign war as a nation.
The Essex Municipal Heritage Committee, in partnership with the Harrow Early Immigrant research Society (HEIRS), invites you to join storyteller Seamus Gunn at 6:30pm for his much anticipated talk on Canada from Confederation to 1899.
Before that, you can help further the preservation of local and family history with the Essex Municipal Heritage Committee's scan-a-thon from 5:00 to 6:00pm.
Members of the public are invited to bring in their historic documents, positive and negative photos and projector slides along with a USB stick.
Members of the public with a large volume of items are encouraged to schedule a time slot by contacting Town Hall at 519.776.7336 ext. 1112 or at [email protected]
Location
Harrow and Colchester South Community Centre
243 McAffee Street
Harrow, Ontario