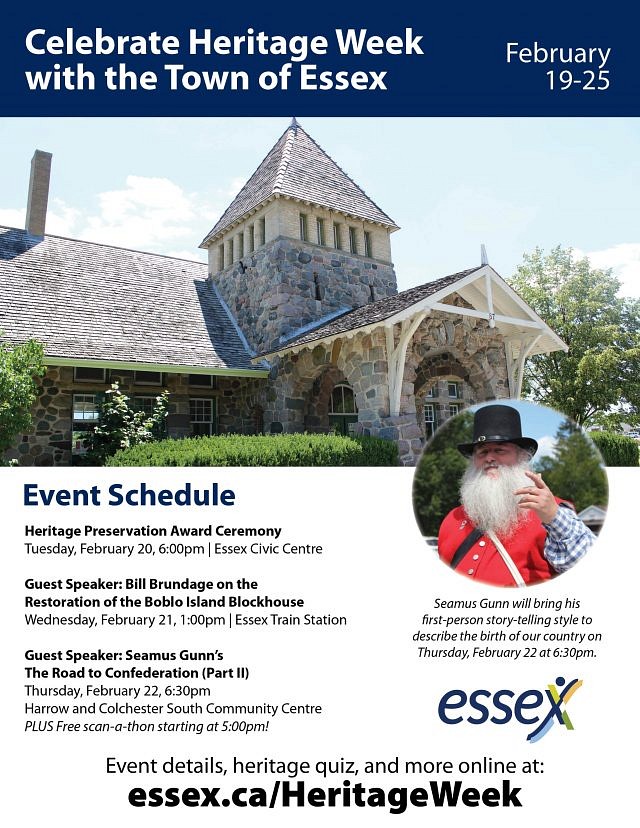 The Bois Blanc Blockhouse was in threat of collapse when Bill Brundage visited Boblo Island in 2010. Built in 1839, the Blockhouse was constructed to keep a lookout on Canadian rebels and American sympathizers looking to invade Canada during the rebellions of 1837-1838. Thanks to the tireless efforts of Bill and a group of volunteers, much of the Blockhouse has been restored.
The Essex Municipal Heritage Committee welcomes you to explore the colourful history of the Blockhouse and learn more about the extraordinary efforts to restore the structure.
Town of Essex Staff will also be available to discuss available local financial incentive programs that can assist with historic restoration projects. Refreshments will be provided. All are welcome to attend!
Location
Essex Train Station
87 Station Street
Essex, Ontario