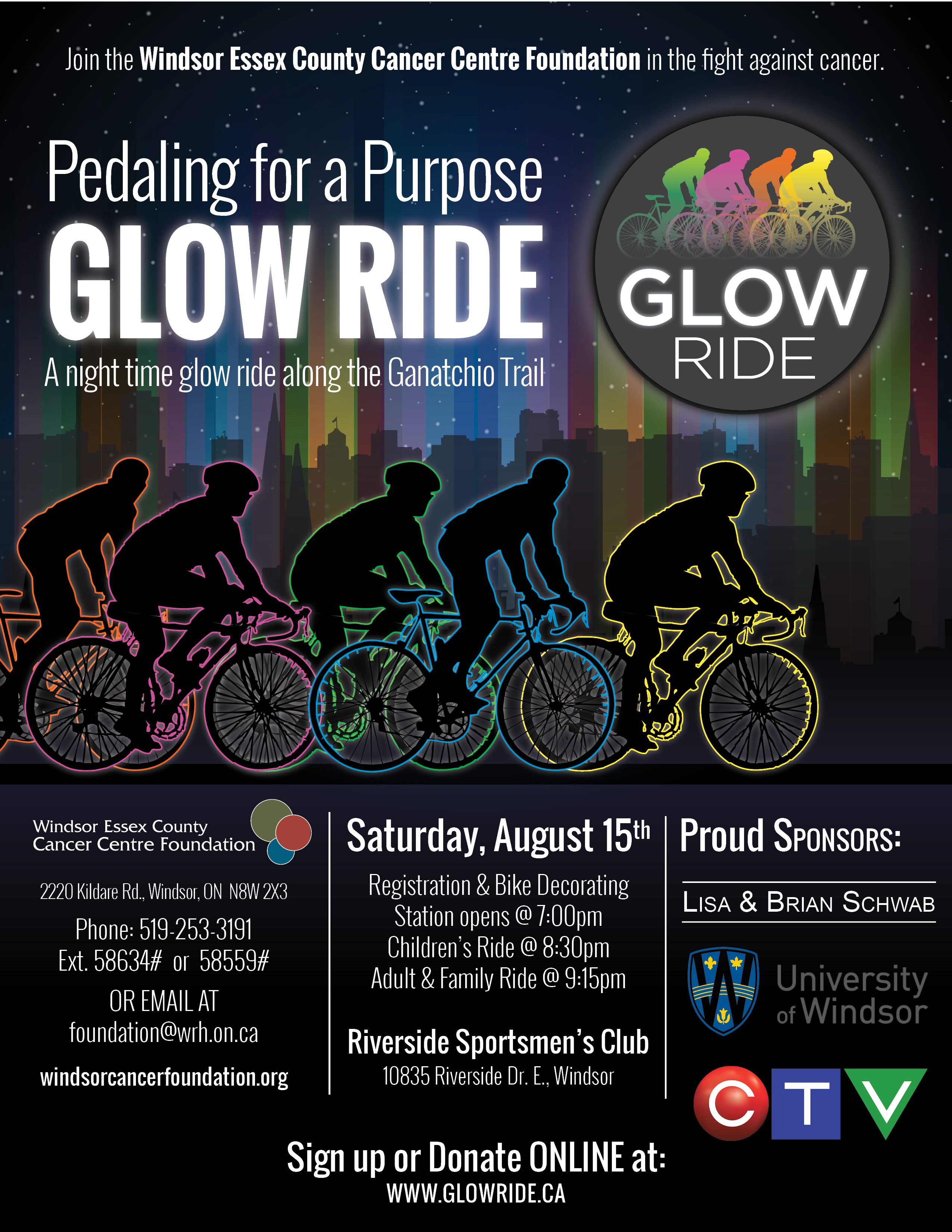 Get your bikes ready to light up the night for local cancer research!
7:00pm – Registration & Check-In Party with complimentary Glow Swag Station, Entertainment, Snacks & Refreshments
8:30pm – Children's 3K Ride (under 10 yrs) 9:15pm – Adult & Family 10K Ride
11:00pm – Wrap Up
Registration includes Glow Swag, Check-In Party with DJ, Entertainment, Snacks and Refreshments. $35 kids, $45 adults
Registration fees will increase by $5 after June 30th, so register early and save!
Location
Riverside Sportsmen's Club
10835 Riverside Drive East
Windsor, Ontario