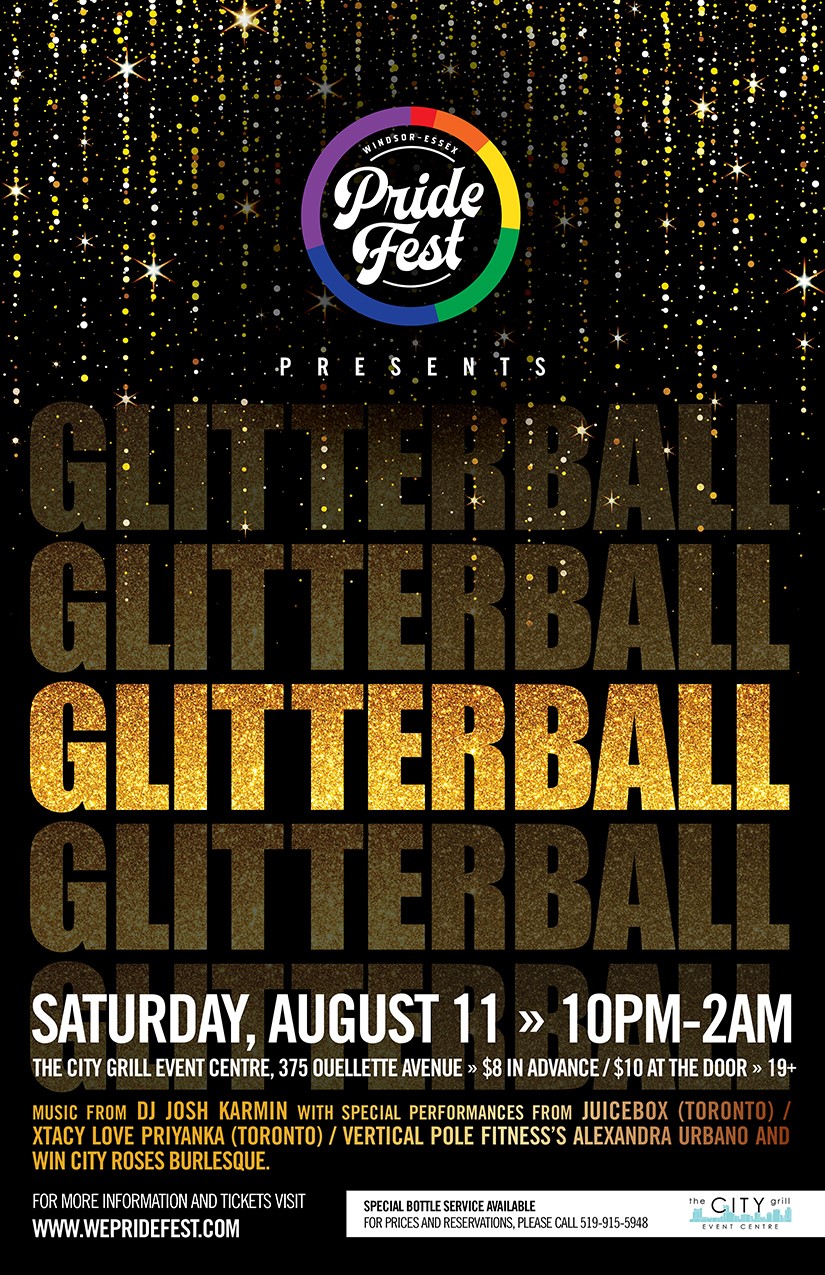 Glitterball is the official afterparty which takes place Saturday, August 11 at 10:00pm at The City Grill Event Centre in Downtown Windsor. We welcome you to join us for what promises to be a liberating night to celebrate all things queer in Windsor-Essex.
Come and feast your eyes on a world of glitter and sparkly surprises. Expect a diverse mix of music from DJ Josh Karmin as well as special performances from Juicebox (Toronto), XTacy Love Priyanka (Toronto), Vertical Pole Fitness's Alexandra Urbano and Win City Roses Burlesque Rosalind St. Pixel.
Tickets are $8 in advance (online only) or $10 at the door.
Purchase tickets at www.wepridefest.com
The Windsor-Essex Pride Fest aims to promote equality and diversity through all of its events. We use theatre, music, art and entertainment to raise awareness of discrimination and the issues and difficulties affecting the lives of LGBTIQ2S people around the world. Our festival is an explosion of Pride in the heart of Windsor at Lanspeary Park on Ottawa Street, attracting approximately 4,000 people in a celebration of diversity. Through this we aim to promote a sentiment in favour of equality, uniting people in a celebrative atmosphere where all are welcome, and fostering a sense of community within the Windsor-Essex LGBTIQ2S population.
Location
The City Grill Event Centre
375 Ouellette Avenue
Windsor, Ontario