Date
Saturday October 19th, 2019
Time
6:00pm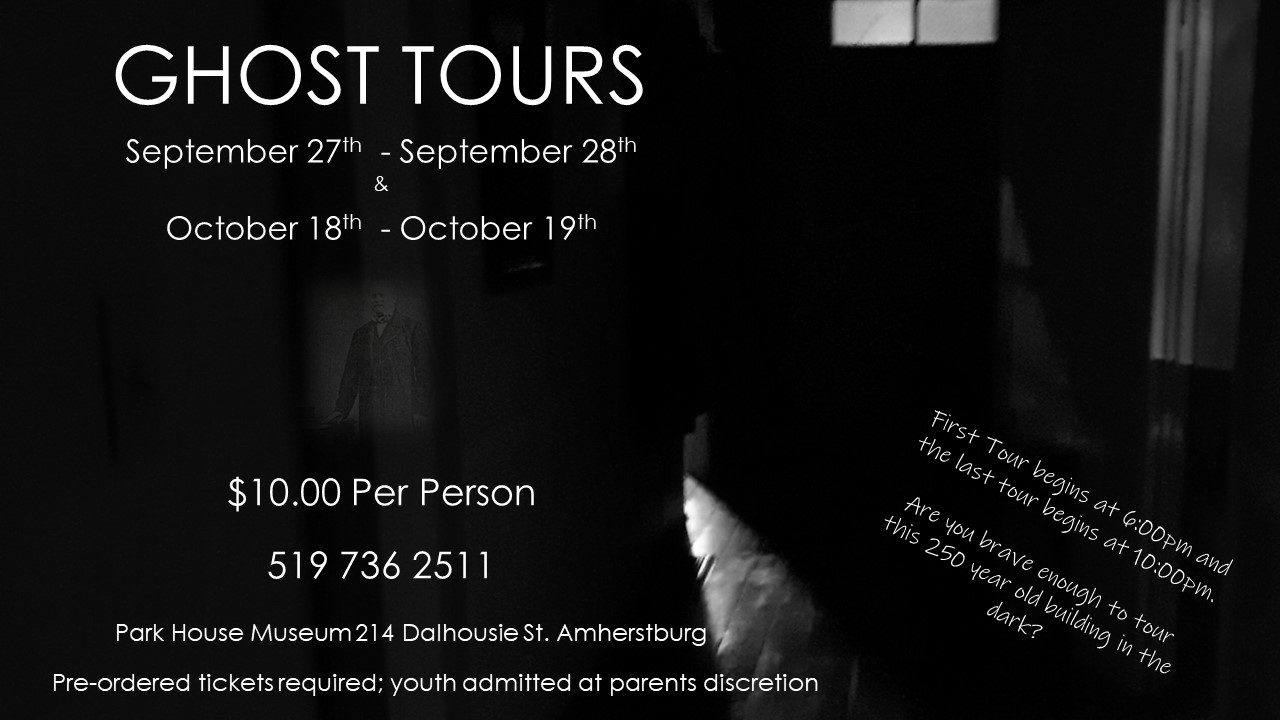 Have you ever wondered about what goes on in the Park House Museum after dark? Tour the 250 year old home in the cover of darkness guided by candlelight. Tours begin in half hour intervals. Spaces are very limited and ticket pre-purchase is required.
Be prepared in advance that this tour will consist of reported visitor ghost encounters throughout the last 40 years and will include details of gruesome murders that happed in Amherstburg in the 19th and early 20th century.
The first tour will begin at 6:00pm and the last tour begins at 10:00pm, purchase early to ensure your preferred time slot.
Friday September 27
Saturday September 28
Friday October 18
SaturdayOctober 19
TICKETS
You can purchase tickets by visiting or calling the museum. Tickets cost $10.00 per person.There are 10 tickets available for each time slot, and they must be reserved and paid for in advance.
Tickets are non-refundable and there is no late admittance.
Contact number is: 519 736 2511
Although this event is NOT recommended YOUTH, youth are admitted at parents discretion.