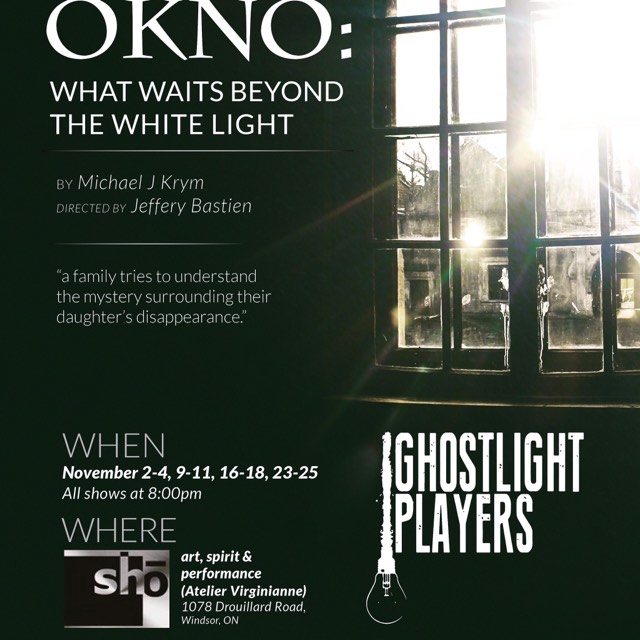 Ghost Light Players Presents Okno: The story of a family living in modern Warsaw struggling to understand the mystery surrounding their missing daughter, Ola. Despite the best efforts of her parents, Adem and Evelyna, the facts surrounding her sudden sudden disappearance are anything but black and white. Between the surreal explanations of her older brother Aleks, and the fantastical tales of a light that visits Ola, the family stands torn between what their eyes see and what waits beyond their reach.
Directed by Jeffery Bastien, and written by local Windsor writer, Michael J. Krym, Okno will be performed at the Atellier Virginianne Gallery of Sho – Art, Spirit & Performance, located at 1078 Drouillard Road Windsor, ON.
The show will run November 2-4, 9-11, 16-18 & 23-25 at 8:00pm.
Tickets will be $20 or $15 for students (with valid student ID) attending.
Tickets can by purchased online at glpwindsor.com, or by clicking the link below. Tickets can also be purchased at the door or by calling GLP at 519-982-1291.
In affiliation with the Windsor Youth Centre, the Ghost Light Players will be accepting any cash and food item donations on behalf of the WYC.
Location
Atellier Virginianne Gallery of Sho - Art, Spirit & Performance
1078 Drouillard Road
Windsor, Ontario