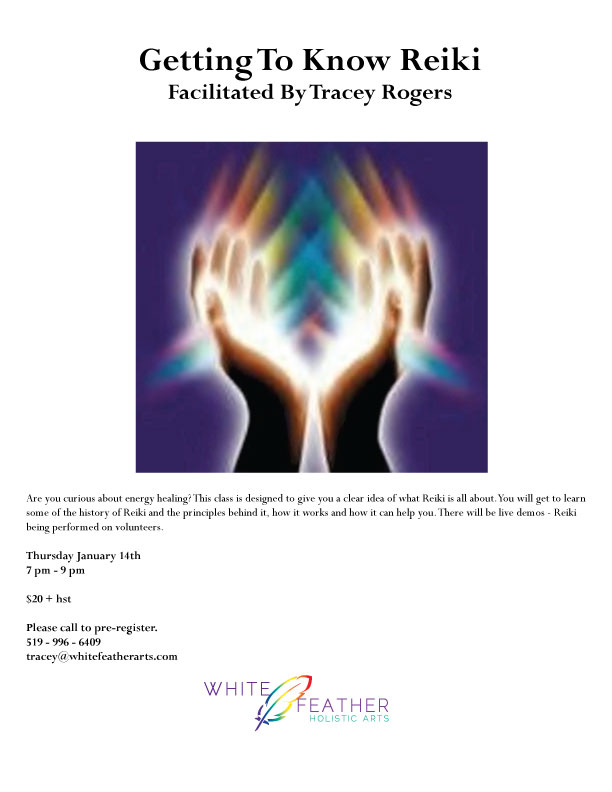 Getting To Know Reiki
Facilitated By Tracey Rogers
Are you curious about energy healing? This class is designed to give you a clear idea of what Reiki is all about. You will get to learn some of the history of Reiki and the principles behind it, how it works and how it can help you. There will be live demos – Reiki being performed on volunteers.
Thursday January 14th
7 pm – 9 pm
$20 + hst
Please call to pre-register.
519 – 996 – 6409
[email protected]
Location
White Feather Holistic Arts
1350 Ottawa Street
Windsor, Ontario