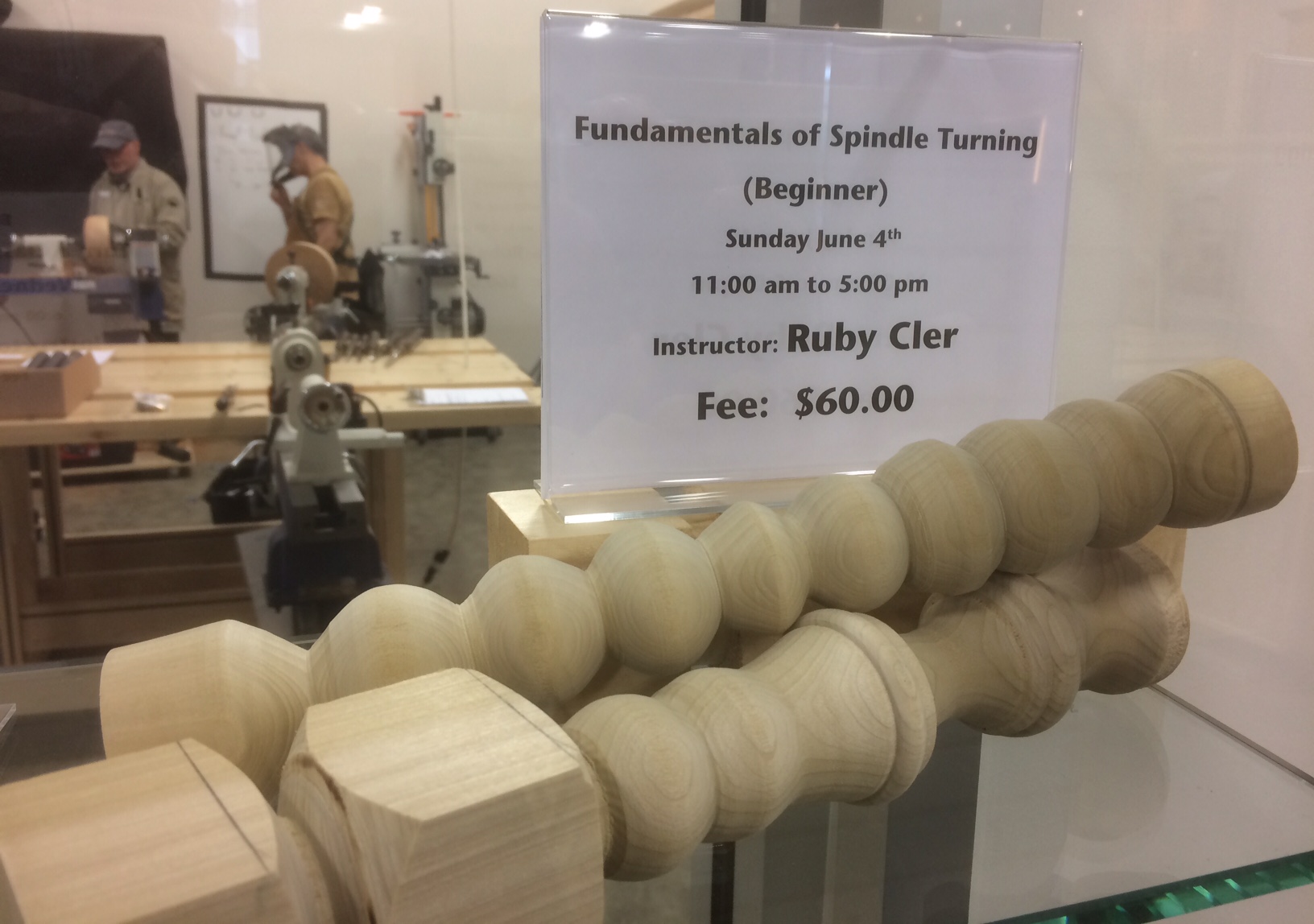 Fundamentals of Spindle Turning
Sunday, June 4, 11:00 a.m. to 5:00 p.m.
Fee: $60.00
Call to Register: 519-966-4100
Ruby Cler will discuss lathe safety as well as choosing the correct tools and their uses. Material selection, stock preparation, between centers mounting techniques and the use of the roughing gouges will be covered. Although you will not complete a project, you will get to practise coves, beads and other techniques. All tools and materials will be supplied.
Light lunch included.
Location
Lee Valley Tools
3009 Howard Avenue
Windsor, Ontario