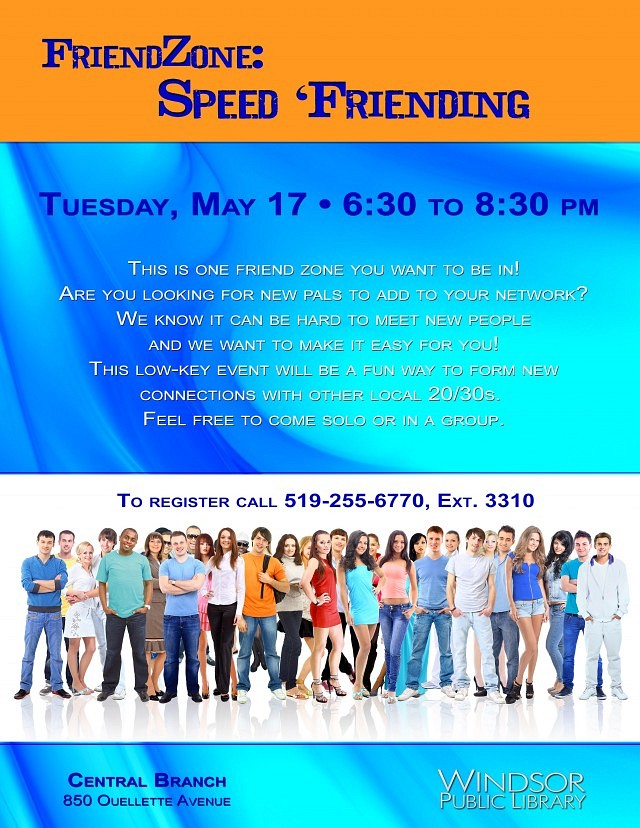 Have you just left the university/college scence, recently moved to the area or are just looking for new pals to add to your network ?
We know it can be hard to meet new people and we want to make it easy for you! This low-key event will be a fun way to form new connections with other local 20/30s. Feel free to come solo or in a group.
Please call to register as space is limited.
519-255-6770, ext. 3310
Location
Windsor Public Library - Central Branch
850 Ouellette Avenue
Windsor, Ontario