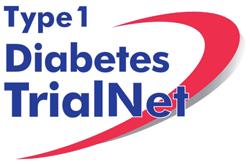 DO YOU HAVE A RELATIVE WITH TYPE 1 DIABETES?
The TrialNet Type 1 Diabetes Research Group is screening relatives of people with Type 1 diabetes to find out if these family members are at risk for developing diabetes. A simple blood test could detect an increased risk for type 1 diabetes up to 10 years before symptoms appear. Finding out if you are at increased risk for this disease is important because you might be eligible to join research studies that are testing ways to prevent or delay type 1 diabetes.
WHO CAN PARTICIPATE?
First-degree relatives (children, siblings, parents) of people with type 1 diabetes between the ages of 1 – 45.
AND
Second-degree relatives (aunts/uncles, cousins, nieces/nephews, grandchildren) of people with type 1 diabetes between the ages of 1 – 20.
WHERE: Pediatric Diabetes Centre, 3rd floor south
Windsor Regional Hospital, Met. Campus
1995 Lens Avenue
Windsor, ON, N8W 1L9
DATE: Thursday, September 10th, 2015
TIME: 3:00pm – 7:30pm
If you are not able to attend the screening event, it is still possible to participate. Please call for more information on alternative ways to be screened.
For more information or to book appointment please contact:
Bianca Perro: 416-813-7654 ext. 202365
Lesley Eisel: 416-813-7654 ext. 201798
Or
Toll-free 1-866-699-1899
Location
Windsor Regional Hospital - Metropolitan Campus
1995 Lens Avenue
Windsor, Ontario