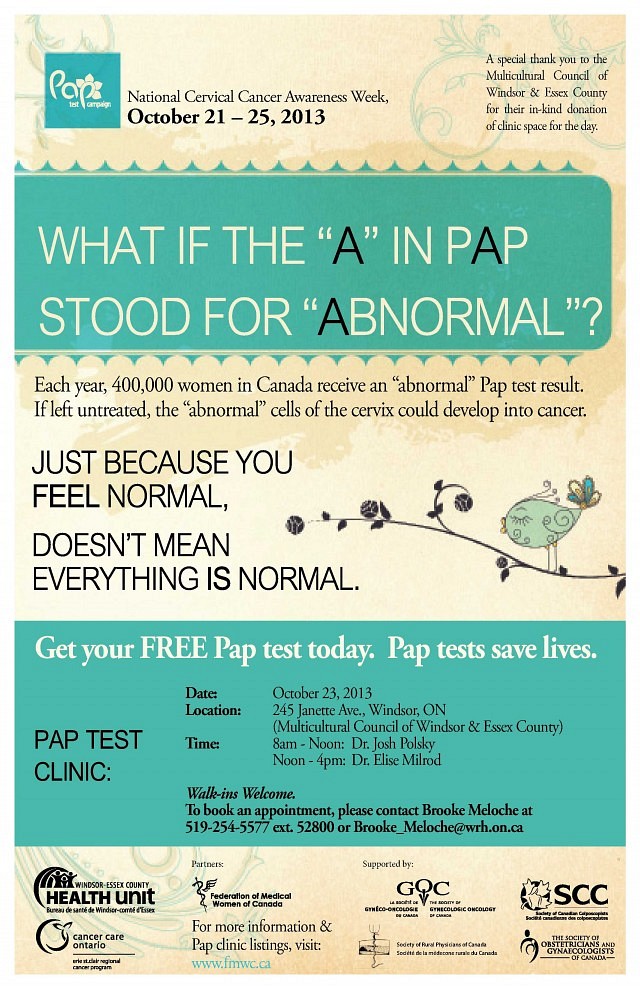 October 21-25 is National Cervical Cancer Awareness Week.
FREE Pap tests are being offered to women in Windsor / Essex County, sponsored by the Erie St. Clair Regional Cancer Program and partners.
8am-noon: Dr. Josh Polsky, Gynecologist (OBGYN)
noon-4pm: Dr. Elise Milrod, Family Doctor
To book an appointment, call Brooke Meloche at the Cancer Centre at Windsor Regional Hospital 519-254-5577 ext 52800 or [email protected]
Walk-ins are also welcome.
Location
Multi-Cultural Council of Windsor & Essex County
245 Janette Avenue
Windsor, Ontario