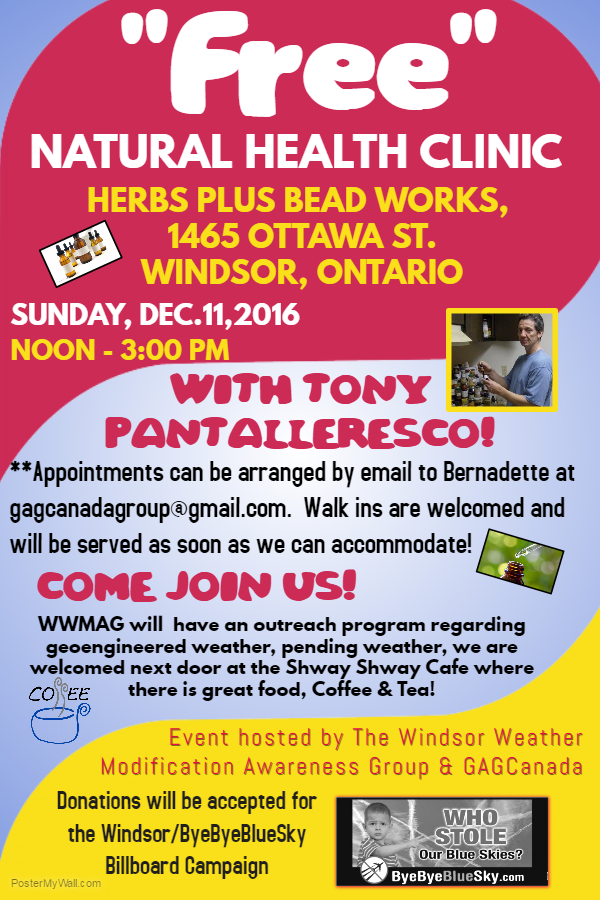 FREE NATUAL HEALTH CLINIC! "A fantastic afternoon of natural approaches to health and healing for Windsor residents! Receive a free 30-minute consultation with
"just a guy who knows some stuff", none other than Tony Pantalleresco! Discuss ways to live, eat and exercise in holistic balance in the dangerous times we are living in. Suzane Maher, ByeByeBlueSky.com."
The Windsor Weather Modification Awareness Group will also have an outreach booth to discuss our weather being geoengineered through U.S. Government Programs.
Location
Herbs Plus Bead Works
1465 Ottawa Street
Windsor, Ontario