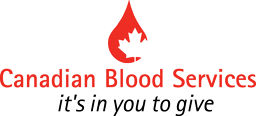 Did you know that cancer patients are the biggest users of blood and blood products? You can help save a life by donating.
If you can spare an hour to help those in need receive this life-saving product, please come see us….your juice and cookies are waiting!
To book an appointment:
1 888 2 DONATE / www.blood.ca / GIVEBLOOD app (App store or Google Play)
Walk Ins Welcome!
Location
St Anne's Church
12233 Tecumseh Road East
Tecumseh, Ontario