Date
Saturday August 24th, 2019
Time
7:30pm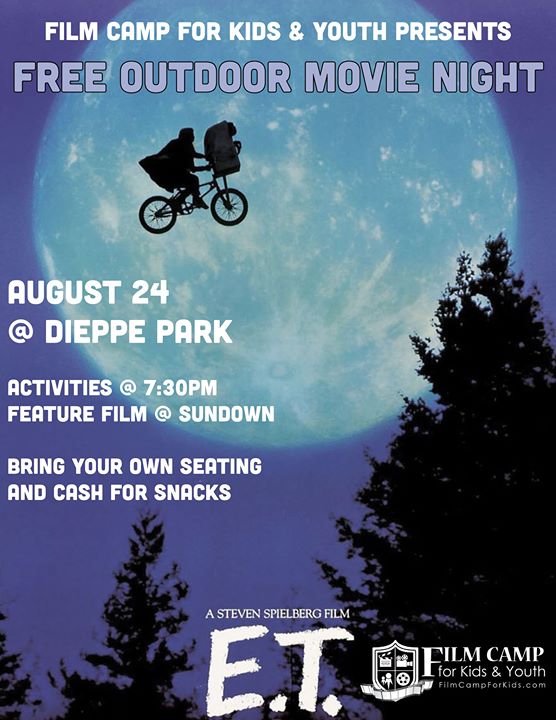 Film Camp for Kids & Youth is hosting its fifth annual outdoor movie night on Saturday, Aug 24, 2019 – a FREE event for all ages.
THIS YEAR'S FEATURE FILM WILL BE:
E.T. THE EXTRA-TERRESTRIAL
Games and activities will begin at 7:30 PM.
Selected short films made during summer film-making camps will be shown at 8:45 PM.
E.T. will begin at 9:15 PM, or sundown.
There is no entrance fee, and snacks such as popcorn, chips and water will be sold for $1. Don't forget to bring blankets and lawn chairs!
Film Camp for Kids & Youth, located in 6,000 sq ft at 586 Ouellette, is a non-profit organization that hosts year-round film-making, writing, photography and arts programs for those who are 8 to 18 years of age. Each summer, the program brings youth into the downtown core to make more than 20 short films that are shot in downtown businesses, alleyways and parks.
The intent of our outdoor movie nights is to highlight youth films and to bring families into the downtown core. All are welcome to come out to the FREE event with family members and friends.