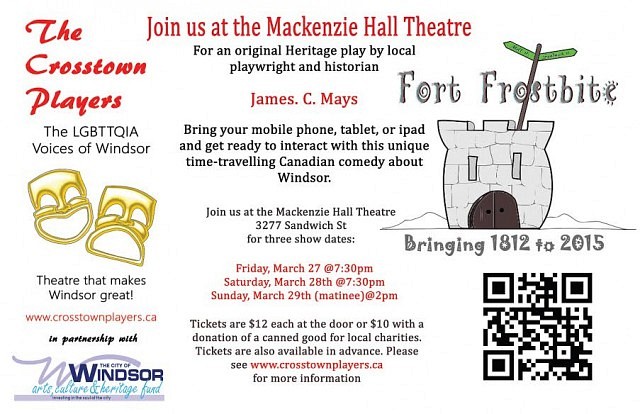 Fort Frostbite: Bringing 1812 to 2015
Fort Frostbite is one of our heritage series plays written by James C. Mays and we're doing something a little different with this one. Get ready to bring your mobile devices with you to this energetic and informative historical comedy so you can interact with the show on our specially designed mobile app!
Tickets are $12 each or $10 at the door w/food donation for local charities.
March 27th and 38th @ 7:30pm
March 29th @ 2:00pm
Location
McKenzie Hall
3277 Sandwich Street
Windsor, Ontario