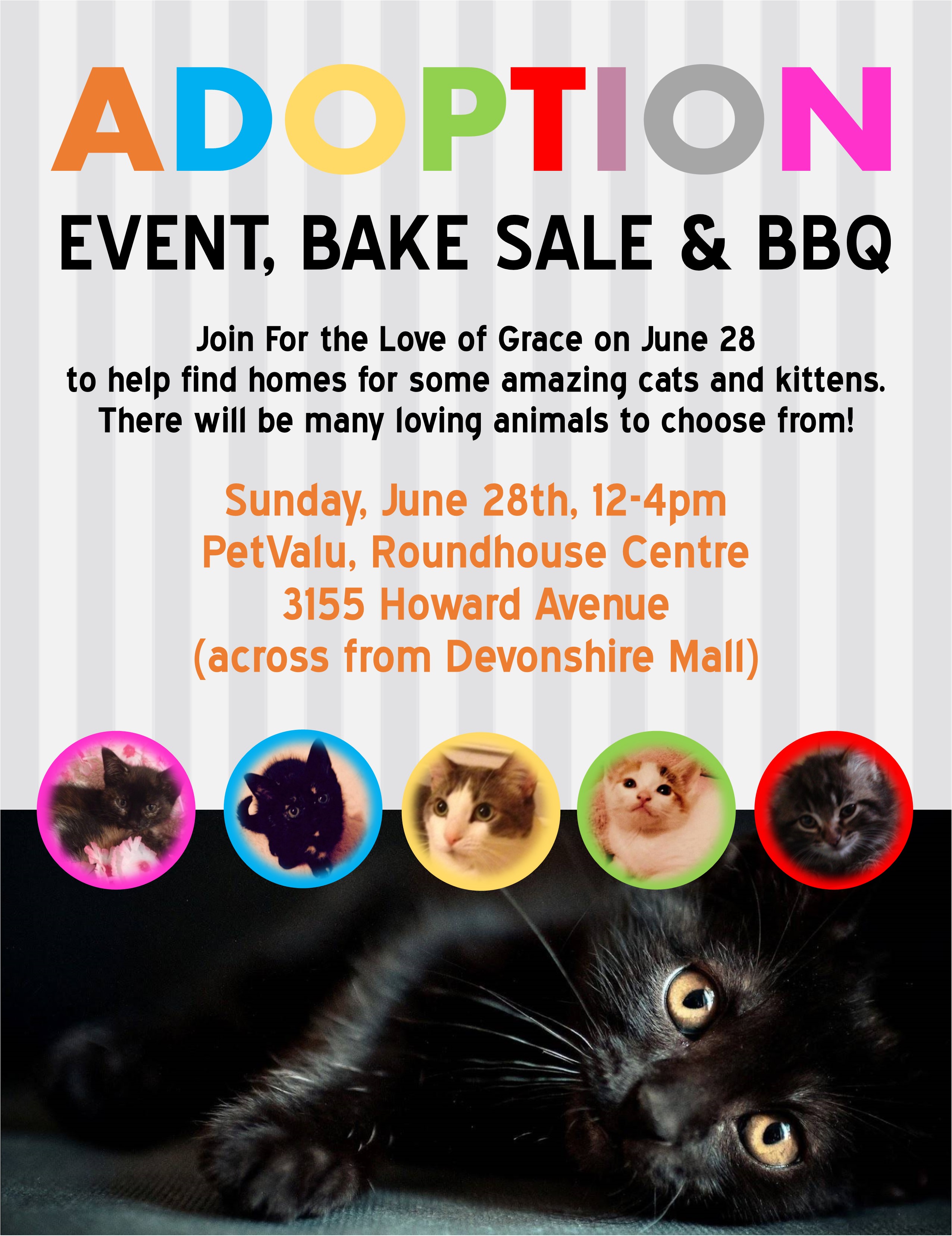 Here kitty, kitty!
TNR Programs in the City of Windsor have unquestionably been a contributing factor in the decline of unwanted animals in our community over the past few years. One such group – For the Love of Grace – has helped trap, neuter and release many strays and, where possible, has found homes for those who are social enough to live inside.
Join For the Love of Grace at their adoption event (including bake sale and BBQ) at Pet Valu Roundhouse Centre (3155 Howard Avenue) from 12-4pm on Sunday, June 28. A number of animals who are ready to find their fur-ever homes will be showcased and guests can look forward to some amazing baked goods and tempting barbecued items (veggie included, of course!).
This fundraiser will raise funds to pay for veterinary bills (exams, flea treatments, spay/neuter). Visit https://www.facebook.com/groups/190506870989274/ for more details.
Location
Pet Valu Roundhouse Centre
3155 Howard Avenue
Windsor, Ontario