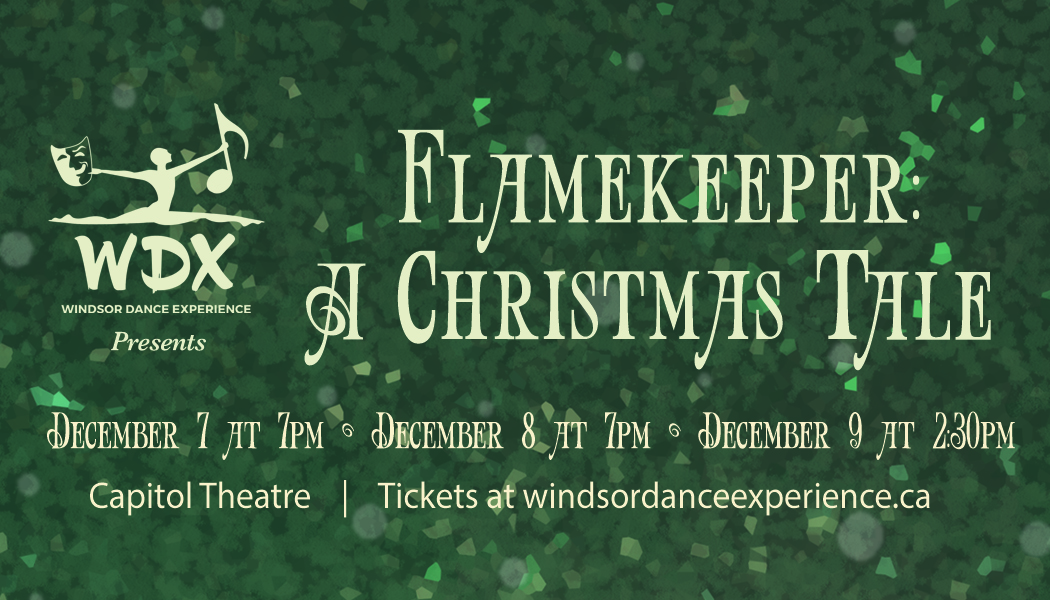 "FLAMEKEEPER: A CHRISTMAS TALE" centres around the ceremonial passing on of the Christmas Torch. It is a great honour to be the Flamekeeper, but only that person who presents the best gift of Christmas will be named next in line.
Through the magic of dance we will use such styles as jazz, ballet, contemporary, swing and hip hop to bring you all the Christmas feels as the town eagerly presents their gifts!
This all-ages show features over 70 local dancers (ages 6 to 25). Tickets are $20 ($15 for youth 12 and under) and is available online at www.windsordanceexperience.ca.
Friday and Saturday at 7.
Sunday at 2:30pm.
Location
The Capitol Theatre
121 University Avenue West
Windsor, Ontario