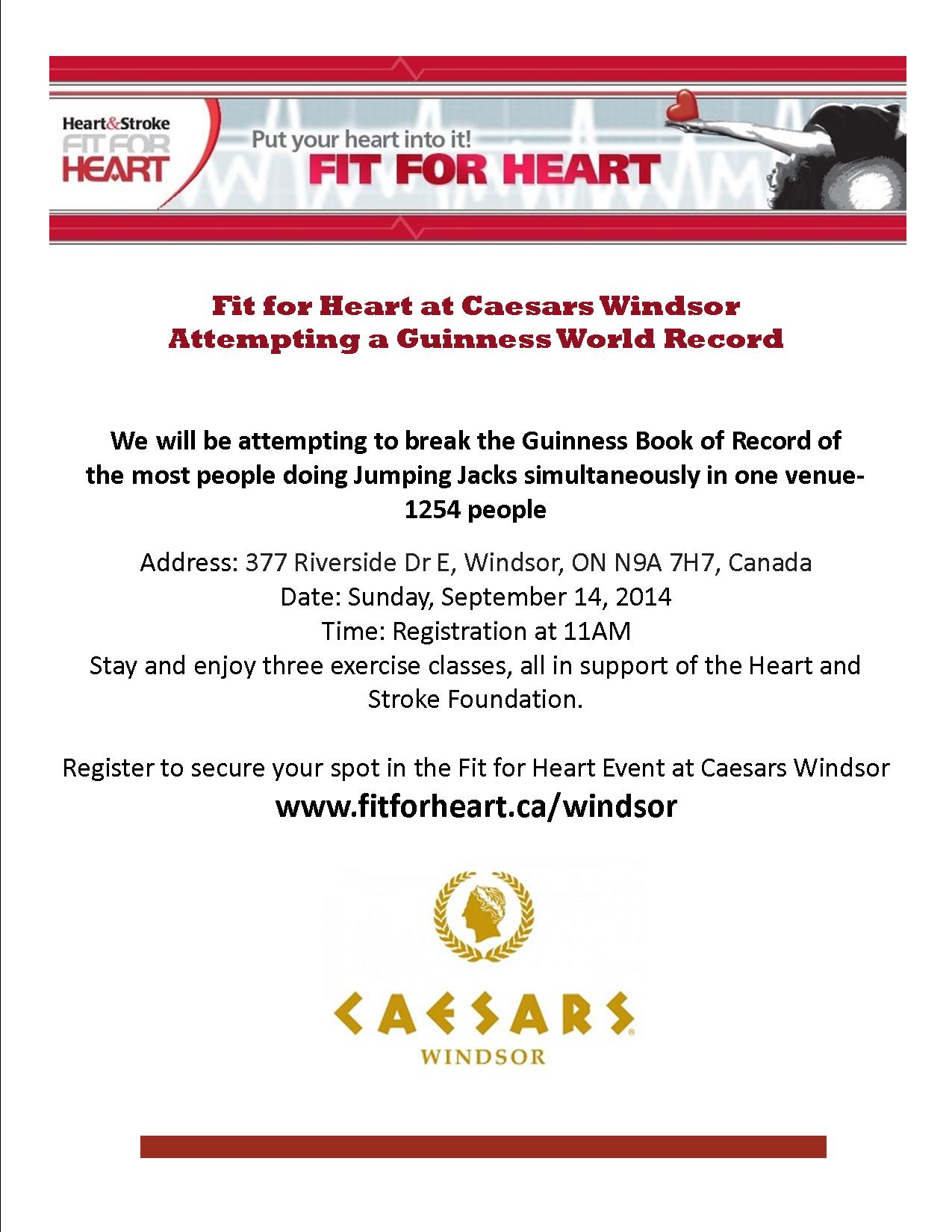 The Heart & Stroke Foundation will be attempting to break the Guinness Book of World Records current record for the most people doing simutanious jumping jacks in one venue. The current record is 1254 people doing jumping jacks for a total of 3 minutes without stopping. We would like to invite men and women of all ages to join us on September 14th 2014, at Caesars Windsor, in the Augustus Ball Room to help us beat this record. After the attempt there will also be fitness classes offered by local businesses.
Register online today at:
http://www.fitforheart.ca/windsor
Tickets for the event are $5 per person. All proceeds will go to the Heart & Stroke Foundation.
Location
Caesars Windsor - The Augustus Ball Room
377 Riverside Drive East
Windsor, Ontario