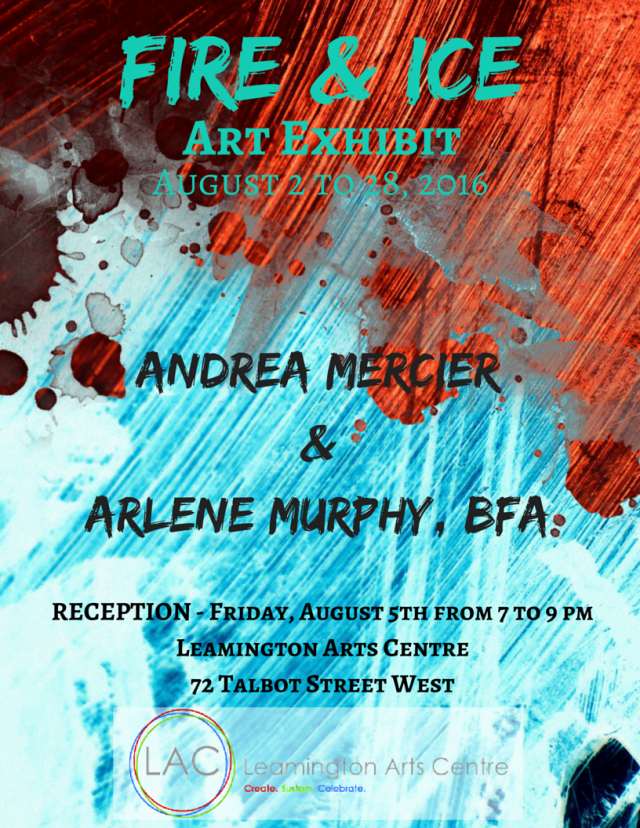 Artist Andrea Mercier uses abstract colour combinations and textures to interpret the dynamic themes of "Fire & Ice". The play between hot and cold, light and dark, real and surreal are represented in various ways within her work.
Artist Arlene Murphy interprets the theme of "Fire & Ice" through the lens of the landscape. Colour and texture create a visual commentary on beginning and end, hot and cold and meditative reflection.
Show runs from August 2nd to August 28th, 2016.
The gallery hours are:
Tues – Fri 10-5, Sat & Sun 12-4
Location
Leamington Arts Centre
72 Talbot Street
Leamington, Ontario