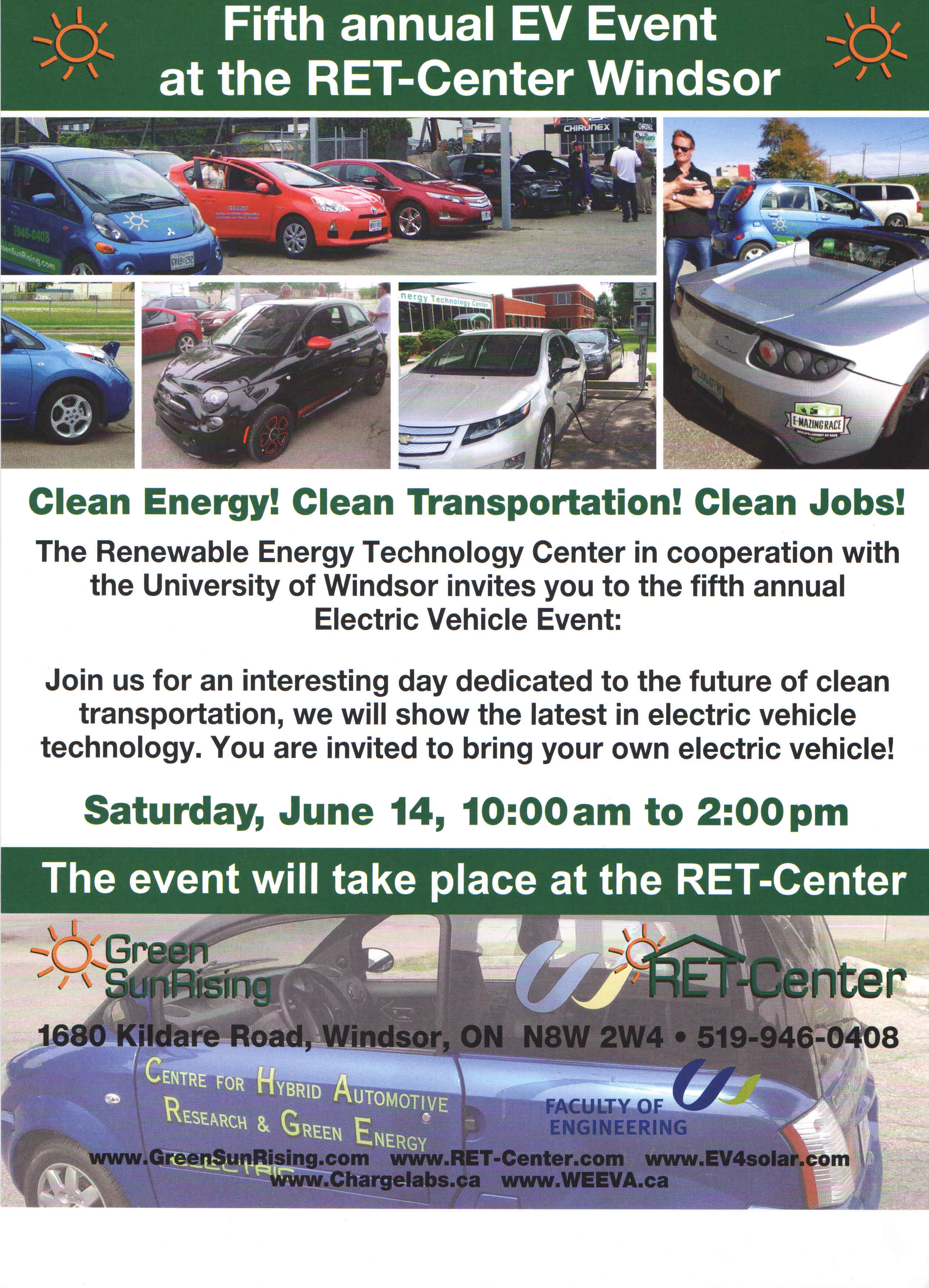 Clean Energy! Clean Transportation! Clean Jobs!
Saturday, June 14, 10:00am to 2:00pm
The Renewable Energy Technology Center in cooperation with the University of Windsor invites you to the fifth annual
Electric Vehicle Event:
Join us for an interesting day dedicated to the future of clean
transportation, we will show the latest in electric vehicle
technology. You are invited to bring your own electric vehicle!
Location
Renewable Energy Technology Center
1680 Kildare Road
Windsor, Ontario