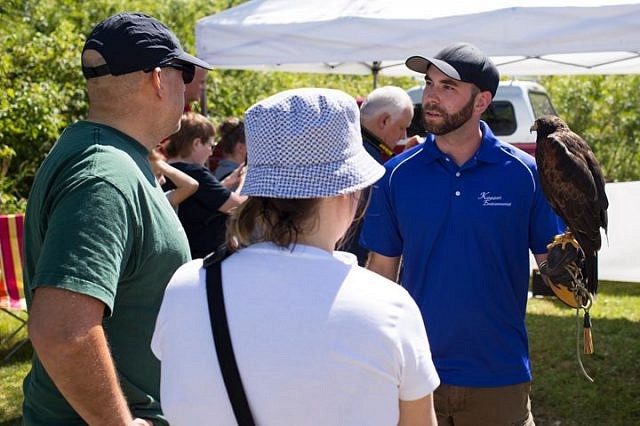 Join the experts from the Holiday Beach Migration Observatory for this annual celebration of the great migration.
See thousands of raptors and other birds as they make their journey south. Get up close to the raptors of Kingsport Environmental, grab some binoculars from Pelee Wings Natureoptics Paddlesports, see the talented Robert S Bishop Jr.at work, or go on a hawk-themed scavenger hunt.
This festival features FREE kid-friendly activities, face-painting, nature-themed vendors, and a wide range of free programming.
This is your chance to take in this unique natural spectacle at one of the top bird watching sites in North America.
Event runs September 9/10 and 16/17 at Holiday Beach Conservation Area. Admission fee is $15/vehicle.
Location
Holiday Beach Conservation Area
6952 County Rd 50 W RR 5
Harrow, Ontario