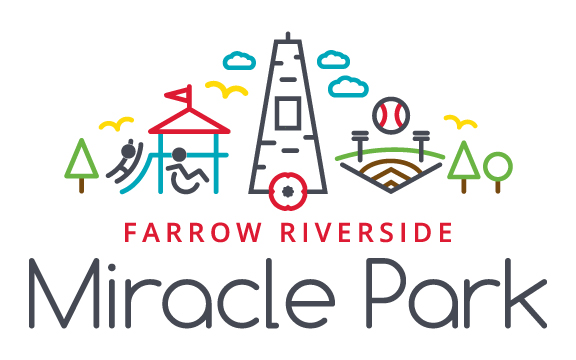 Farrow Riverside Miracle Park will host a Community Fundraising Event on June 23, 2018 with three free fun family activities at Riverside Baseball Park (6865 Ontario Street, WIndsor):
(1) 8th ANNUAL 100 INNING GAME. See some great baseball games all day at Riverside Baseball Park (6865 Riversi from 9:30 am until the last game under the lights at 8:30 pm. Sailor Sue, Face painting & RMBA Mascot Rally in the morning. This year, local pickle ball players will also participate by playing in the Riverside Sports Centre. Full game schedule at www.riversidebaseball.com
(2) Farrow presents a CLASSIC CAR SHOW with entertainment by BAD MOUSTACHE and LIGHTS SOUND ACTION from 10:00 am – 3:00 pm on future Miracle Park site, adjacent to Riverside Baseball Park.
(3) Family Respite Services and Best Buy present an OUTDOOR MOVIE ON THE DIAMOND AT DUSK – bring your towels, blankets & bug spray and enjoy a great movie under the stars. Riverside Baseball Park, Diamond 2.
Concessions and BBQ will be available throughout the event.
Proceeds benefit the FARROW RIVERSIDE MIRACLE PAR, a redevelopment of the former Riverside Arena site into a dynamic community space with a Miracle Diamond, an inclusive and accessible playground, a prominently relocated Cenotaph, a walking path and public gathering space.
Location
Riverside Baseball Park
6865 Ontario Street Windsor
Windsor, Ontario