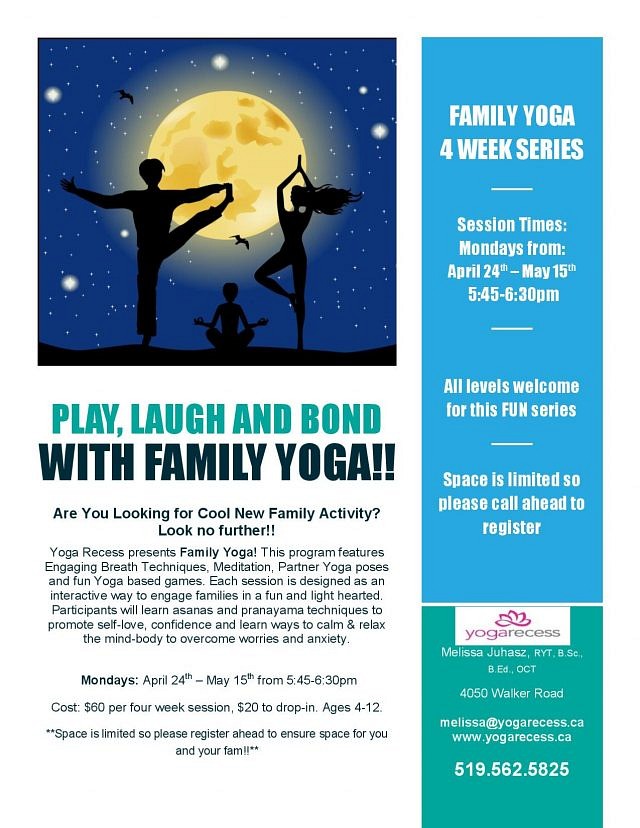 PLAY, LAUGH AND BOND
WITH FAMILY YOGA!!
Are You Looking for Cool New Family Activity? Look no further!!
Yoga Recess presents Family Yoga! This program features Engaging Breath Techniques, Meditation, Partner Yoga poses and fun Yoga based games. Each session is designed as an interactive way to engage families in a fun and light hearted. Participants will learn asanas and pranayama techniques to promote self-love, confidence and learn ways to calm & relax the mind-body to overcome worries and anxiety.
Mondays: April 24th – May 15th from 5:45-6:30pm
Cost: $60 per four week session, $20 to drop-in. Ages 4-12.
**Space is limited so please register ahead to ensure space for you and your fam!!**
Location
YOGA RECESS
4050 WALKER ROAD
Windsor, Ontario