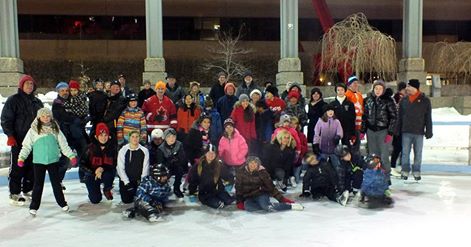 Happy New Year Windsor West! I want to take this opportunity to invite you to my:
2nd Annual Brian Masse
Family Skate
Last year I held a Family Day Skate and it was such a success that we will host it annually.
On Family Day bring your family and friends and spend an enjoyable evening at Lanspeary Park Ice Rink with my family and staff.
We are collecting non-perishable food donations for the Downtown Mission and the Welcome Centre. Upon entry you will be given one ticket to be entered into a free prize raffle. If you bring extra food gifts you will be rewarded with more tickets to help you win a prize.
Prize examples include 2 children bikes donated by UNIFOR 444.
WHEN:
Monday February 15, 2016
4:00pm-7:00pm
WHERE:
Lanspeary Park Ice Rink
Corner of Ottawa St. and Langlois Ave.
COST: Free!
Complimentary hot chocolate will be available.
Please RSVP (only if you will be coming and please include # of attendees).
If you have any questions, please call my office at 519.255.1631 or e-mail me at [email protected] I look forward to seeing you there!
Yours truly,
Brian Masse M.P.
Windsor West
Location
Lanspeary Park
Detroit, Ontario