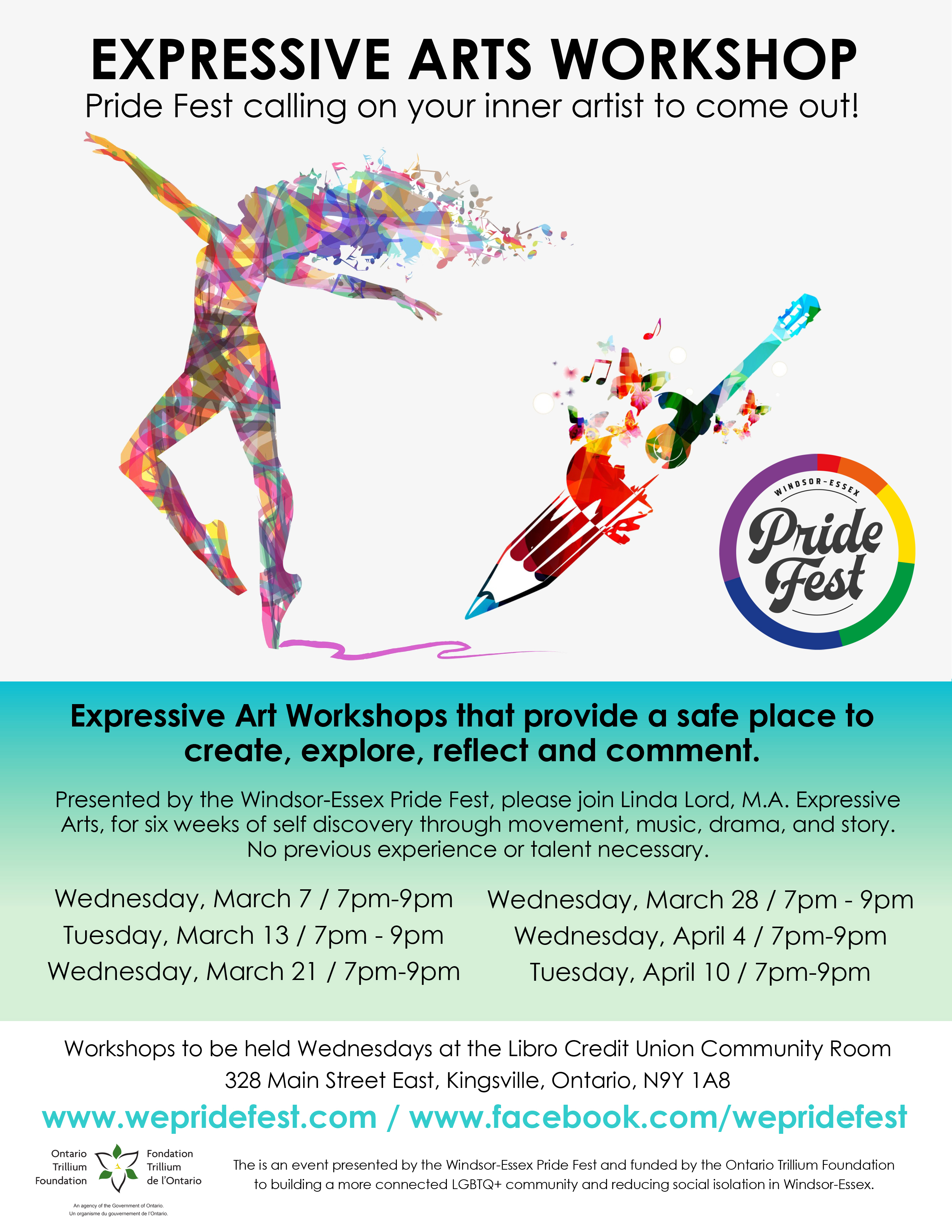 Join the Windsor-Essex Pride Fest for our Expressive Arts Workshop taking place in Kingsville. Anyone can attend so share this with your friends and see you there! It's a FREE event for everyone!!!
Talking isn't the only form of communication that builds confidence and community. In this six week workshop, participants will explore the use of creative arts as a tool of expression. Each of the following modalities will be incorporated every week, with emphasis on one art form per session.
Authentic movement connects the mind and the body in ways that we, in our hurried way of being, have neglected or abandoned. This session will help participants become aware of their expressive bodies.
The music session will involve drums, flags, and other instruments to give sound to feelings and moods that exist beyond language.
Drama will include warm up exercises, developing character and role playing as a method of expanding perspective. Experiential learning with the expressive self.
Reflective writing and story will take two sessions; focusing on metaphor and symbol for expressing life experiences.
The final session will be a culmination of all weeks in a participant driven presentation of favourite works and/or experiences.
Libro Credit Union
328 Main Street East, Kingsville
7pm – 9pm
The is an event presented by the Windsor-Essex Pride Fest and funded by the Ontario Trillium Foundation to building a more connected LGBTQ+ community and reducing social isolation in Windsor-Essex.
Location
Libro Credit Union
328 Main Street East